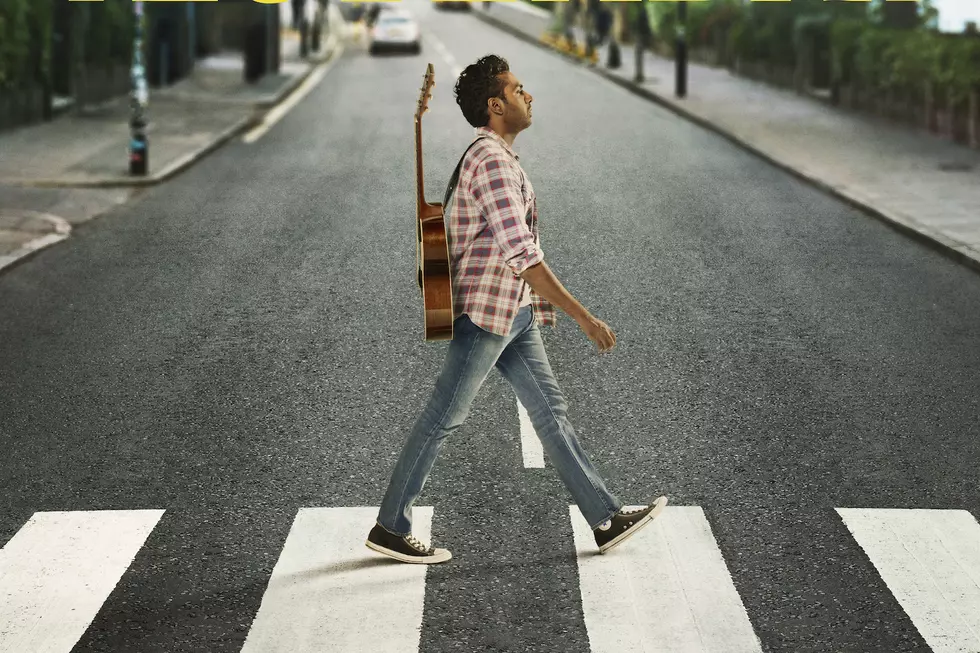 Watch Trailer for New Beatles-Related Movie, 'Yesterday'
Universal
Jack Malik discovers he's the only person in the world who remembers the Beatles in the upcoming Universal Pictures movie Yesterday.
The film opens on June 28. You can watch the trailer -- which prominently features new versions of "Hey Jude," "I Want to Hold Your Hand" and "Something" -- below.
With nobody remembering the group, Jack decides to pass the songs off as his own, performing hits by one of rock's signature acts to audiences that have never heard them. (Later, Ed Sheeran is seen suggesting that Jack choose "Hey Dude" as the title for his soaring "new" composition.) But as he quickly becomes a superstar, Jack risks losing the one person who has always believed in him.
Universal calls the film a "rock 'n' roll comedy about music, dreams, friendship and the long and winding road that leads to the love of your life." Himesh Patel of BBC's EastEnders stars, along with Lily James and Kate McKinnon.
Yesterday was directed by Oscar-winner Danny Boyle (Slumdog Millionaire, Trainspotting), and written by Richard Curtis (Four Weddings and a Funeral, Love Actually and Notting Hill). This is Boyle's first directing stint since 2017's T2 Trainspotting; he was reportedly set to direct the next James Bond film but left because of creative differences. Curtis' most recent screenplay was for 2014's Trash.
Yesterday is the latest film to turn on music from the Fab Four, following a series that dates back at least to '70s productions like Sgt. Pepper's Lonely Hearts Club Band starring the Bee Gees and Peter Frampton, and Robert Zemeckis' I Want to Hold Your Hand. Their songs also played a key role in movies like 1994's Backbeat and 2007's Across the Universe, among others.
The Best Song on Every Beatles Album
You Think You Know the Beatles?