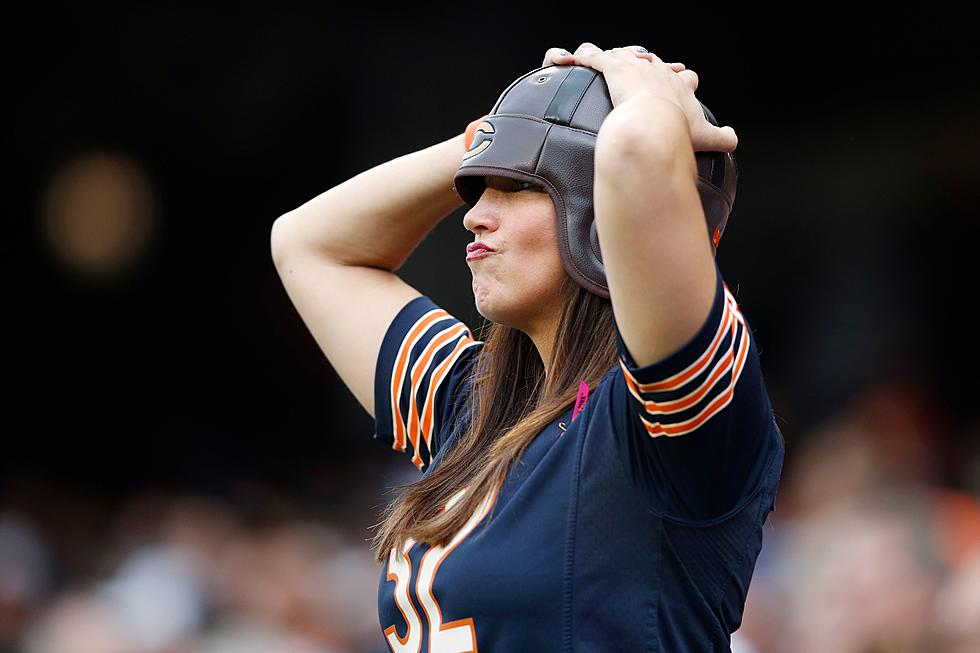 Bad News Concerning the Chicago Bears Head Coaching Job Has Come Out
Getty Images
To be a Chicago Bears fan in January. Ah, you can almost taste the disappointment.
Seemingly every year about this time, there are news stories about how the Chicago Bears did this during the season or plan to do this during the upcoming season as a way to explain or prepare fans for the past and future of the team.
There is rarely any talk about who the Bears are going to play in the playoffs because well, they're not involved or it's a one and done.
That's been the case for about a decade now as the team is currently looking for their 4th Head Coach since Lovie Smith was fired after a 10-6 in 2012.
The Bears missed the playoffs that year and outside of the double-doink year of 2018 and a hilariously bad showing in the NFL playoffs last year, the team plays their full schedule of games and goes home for the winter.
Now the Bears are looking for a new Head Coach and General Manager after both Matt Nagy and Ryan Pace were launched earlier this week.
The good news is, Nagy and Pace are gone and a new regime will hopefully steer the team toward respectability.
The bad news is, the Bears Head Coach opening is apparently one of the worst in the NFL.
ESPN's Bill Barnwell lists the Bears as one of the least attractive Head Coach openings in the league. Only the Houston Texans, who won all of 4 games in 2021, are listed as a worse destination.
Years of trading up in the draft have left the Bears with a thin roster, as Pace's aptitude in finding useful players in the middle rounds of drafts has been countered by a lack of picks. They will be down their first- and fourth-round selections in 2022, and they feel light-years behind the Packers in the NFC North. Things can move fast if Fields excels in Year 2, but there's a staggering amount of work to be done to give him a reasonable chance of success.
A "reasonable chance of success" is all Chicago Bears fans are asking for in 2022.
30 Different Types of Fans You'll See at a Chicago Bears Game
The NFL season is right around the corner. If you're excited to head back to Solider Field or maybe going for the first time, here are 30 different fans you'll see at this season.
TACKLE THESE: Check Out the Best Uniforms In Each NFL Team's History