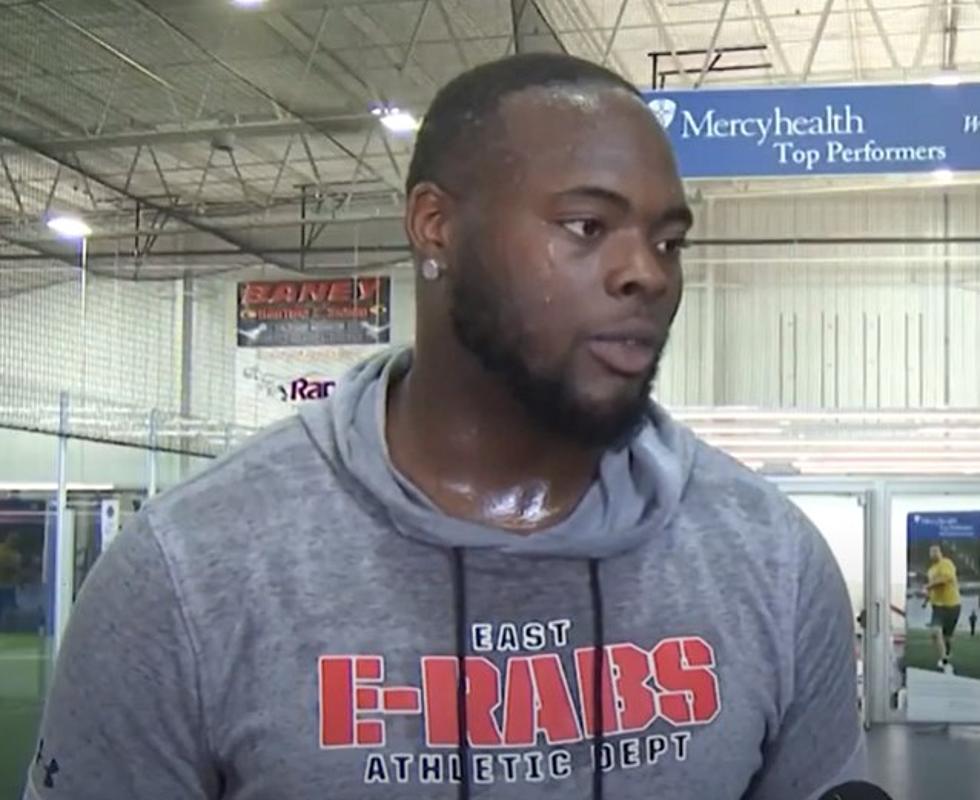 Another Illinois Athlete Bets On Himself & Earns Chance In NFL
Photo from YouTube
By betting on himself, another athlete from Illinois earns a chance to play in the NFL.
It Is Very Difficult To Make It In Professional Sports
Think about how many athletes are participating in sports across the United States right now. In fact, the number is literally thousands upon thousands.
As they advance in the different levels of their chosen sport, it gets more difficult to make a team. By the time they reach the professional teams, the odds are totally against them.
What is the chance of a player actually making the NFL, NBA, MLB, or NHL? Well, let us take a look.
According to ncca.org,
As you can see, it is a huge accomplishment to earn a spot with a professional team.
That is why I believe Fred VanVleet's motto, "Bet On Yourself," is so fitting.
Rockford Has A Few Pro Athletes In Their History
The city of Rockford has a population of around 150,000. The number of professional players is very small for the size of our community.
Of course, there is Fred VanVleet
Last season, James Robinson got his shot with the NFL.
Do not forget Dean Lowry from the Green Bay Packers.
Those are just a few in the history of Rockford sports.
A New Member Has Joined The Club
If you have not heard the good news, another former Rockford high school athlete is getting his chance to go pro in the NFL.
That is Robert Jones
According to mystateline.com,
"The list of Rockford area football players now in the NFL has grown by one more name. Former East E-Rab Robert Jones learned he has made the Miami Dolphins final 53-man roster."
When is the last time this happened?
According to rrstar.com,
"He is the first Rockford Public School player to make the NFL since former Guilford linebacker Carlos Polk played his final season in 2008."
Good luck to Robert, I look forward to watching him play during this upcoming season.
It would be great to see Rockford athletes wearing any of these uniforms. TACKLE THESE: Check Out the Best Uniforms In Each NFL Team's History
38 of the Most Popular Olympians Born Illinois
Did you know these Illinois-born people competed in the Olympics?