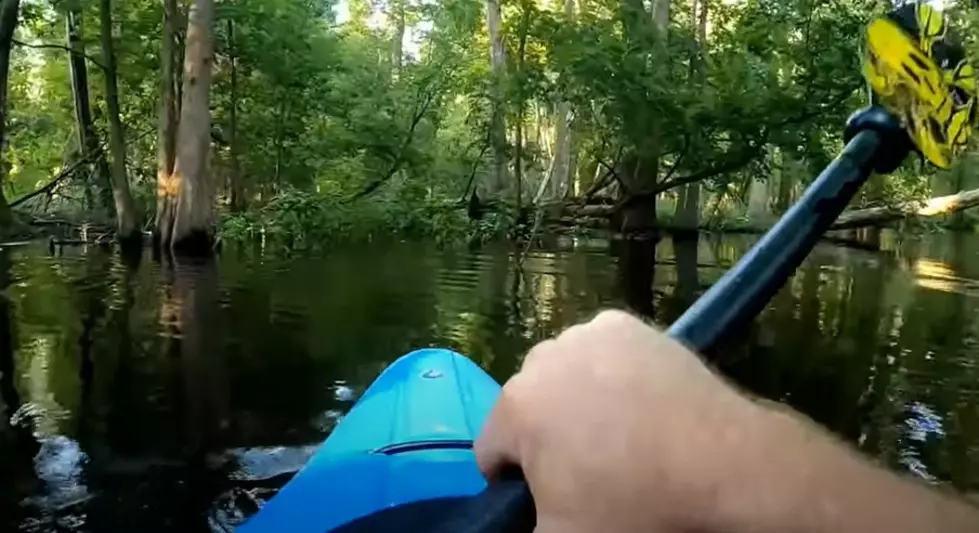 Alligator Flips Over Kayaker
Pedro Jose aka Peter Joyce via YouTube
A video shared to YouTube shows the moment a kayaker was flipped over in his kayak by an alligator.
While paddling through the Waccamaw River in North Carolina, Peter Joyce saw the gator charging him in his kayak, before it flipped him over.
Luckily for him, he fell into a downed tree, which seemingly was what stopped him from being attacked any further. He was also wearing a skirt, so his vessel was kept from taking on water.
---
Listen to our conversation with Peter below.
---
Peter righted himself, didn't see the gator anymore, and escaped uninjured and without damage to his kayak.
Enter your number to get our free mobile app
OH NO WE DIDN'T: 12 Photos That Prove That Alpacas Are Cuter Than Llamas