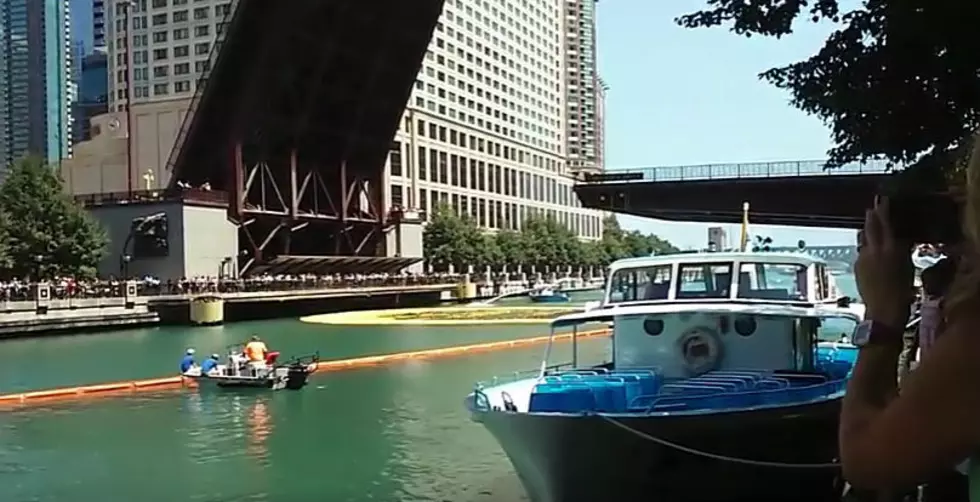 57,000 Rubber Ducks Were Dumped in Chicago River
Jaszmin Elizabeth via YouTube
Rubber Ducky... you're the one, who raises a ton of money for a fantastic cause.
That adorable little yellow Rubber Ducky isn't just for floating around in the bathtub.
As of last Thursday afternoon, there are about 57,000 of them floating around in the Chicago River.
No, this isn't some strategic art piece or someone who just happened to dump their collection, it's for a fantastic cause.
What happens each year is spectators adopt a duck for $5 for a chance to win. You can adopt multiple ducks for discounted pricing. Then, starting at 10 a.m., all of the adopted ducks are dumped into the Chicago River. They float from the Columbus Drive bridge to the finish line.
If your adopted duck wins, you can score some pretty sweet prizes! This year, prizes included at brand new car and an all expense paid vacation.
All the proceeds go to benefit Special Olympics!
So if you were out and about on Thursday, August 4 and saw a TON of Rubber Ducks floating in the Chicago River, you now know what was going on.
In this video you can see the ducks being dumped into the river. Look how many there are!