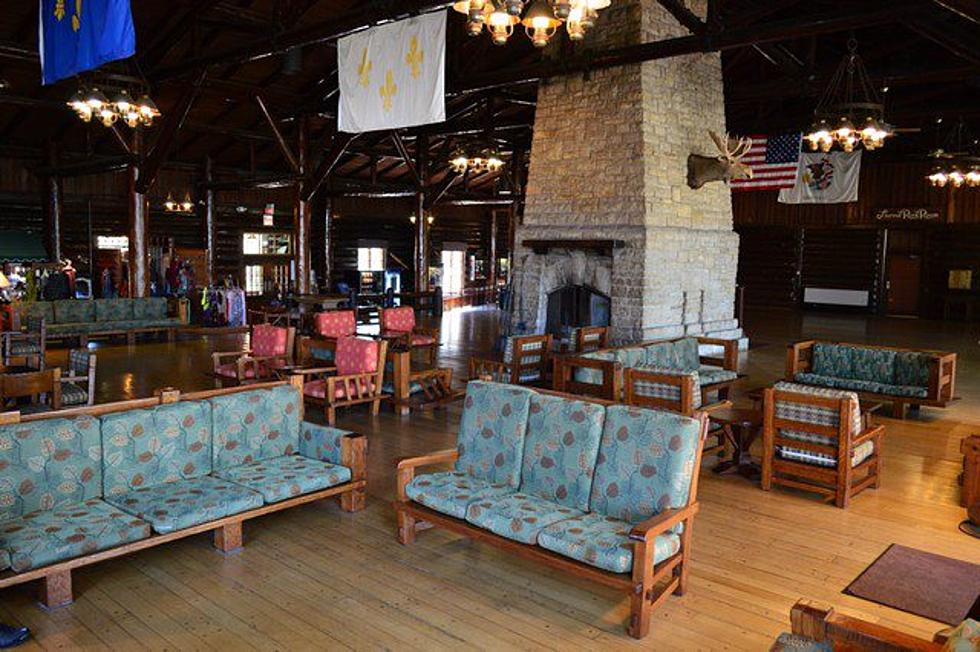 3 Places in Illinois That Guarantee To Spark Your Romance Level
Starved Rock Lodge & Conference Center via Facebook
Valentine's Day is just about a month away and if you really want to surprise your sweetheart this year, the time to start planning is now!
For the record, my husband and I do not really celebrate Valentine's Day. We might grab some chocolate for each other and order a heart-shaped pizza, but that is about it. Celebrating Valentine's Day in a big way may not be our thing, but a little romance now and again definitely is!
If a nice getaway with a side dish of romance is exactly what you and your sweetie need right now, onlyinyourstate.com has suggested 7 Illinois towns perfect for a cozy vacay, but here are the three that are most intriguing to me. Plus, they are all just a short drive from Rockford...double win!
Woodstock, IL - With its historic vibe, charming town square, and cool B&B's to stay at like The Cherry Tree Inn Bed and Breakfast featured in the movie 'Groundhog Day'. Woodstock embodies a cozy feel and romantic atmosphere anyone will love.
Galena, IL - This town is my husband and I's go-to spot for a nice weekend getaway. You can enjoy a great meal, shopping, horse-drawn carriage rides any time of the year, and there is always something fun to do in their Downtown area. (We're big fans of the Galena Brewing Company). Plus, they have a ton of romantic B&B options to stay at, but you better book your stay ASAP!
Oglesby, IL - If your idea of the perfect winter getaway is spending quality time in the great outdoors, why not make the trip to one of Illinois' greatest state parks, Starved Rock State Park? I don't know about you, but taking a leisurely hike through a winter wonderland then cozying up next to a fire at Starved Rock Lodge just screams romance.
Want more ideas for cool places to visit this Winter? Check this out...
10 of the Best Road Trips to Take When You Need to Escape Illinois This Winter
12 Amazing Illinois Day Trips to Take Each Month in 2022