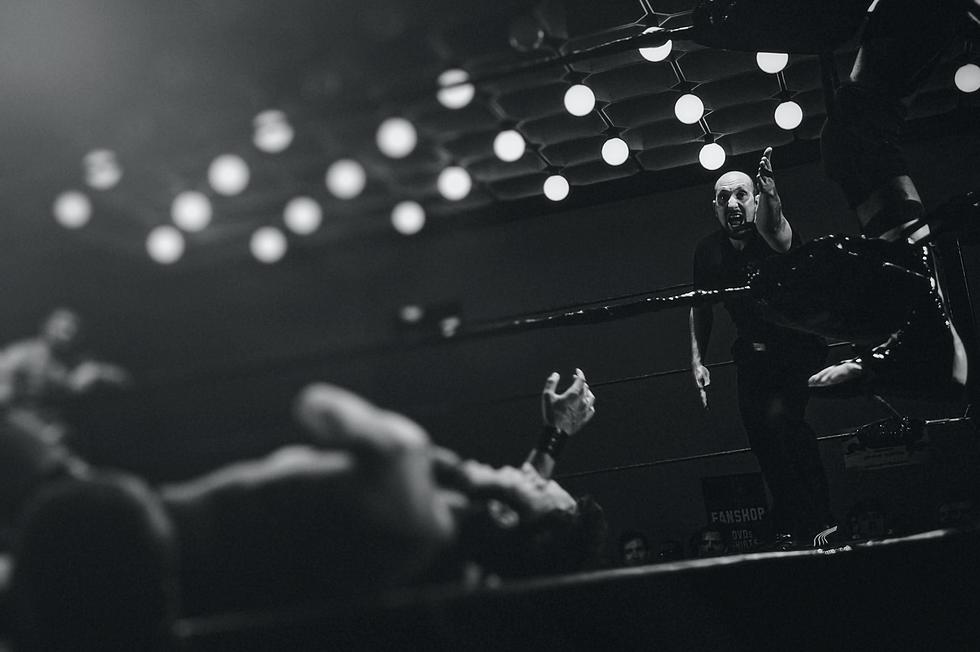 WWE Not Coming to Rockford For a While, But There's THIS!
Martin Kníže
The roar of the crowd, the random "USA, USA" chants even when they don't belong, and the action in the ring that makes you clap along....No, sadly the WWE isn't coming back to Rockford anytime soon, but here's from pro wrestling action in Rockford that can fill the void.
"Underdog Championship Pro Wrestling" is coming to "Teamsters Hall" in Rockford on July 31st. You can check out from body slammin', pile drivin', head bangin' pro wrestling action, and maybe see the next big future WWE star, right here in Rockford.
General admission is $15 and $20 at the door and you will get a ton of matches, it's totally worth the price you pay for sure. Let's take a look at some of these future superstars and evaluate their names:
Irish Pub Army vs Bruiser Mass Index....I have to say "Irish Pub Army" IPA has me a little thirsty, I'll go with them.
Scott Spade w/Tiny vs Pitstain....Is betting AGAINST someone named "Pitstain" a good idea? Yes, and it smells better.
Shawna Reed vs Selene Grey...In this ladies match I can see and hear screaming, lots of screaming. Ends in a double count out.
THE MAIN EVENT
Aaron Xavier vs. Tommy Heisman w/ special referee Jimmy Blaze. I know Aaron, he's super good at what he does. But the special ref looks like a short order cook that barely got his GED, so I'm going with Tommy Heisman.
The Teamsters Hall is located at 5533 11th Street in Rockford, tickets at $20 at the door and ringside $25. Until we get WWE back in town, go get you some pro wrestling action!
LOOK INSIDE: This Looks Like an Average Rockford Home Until You See the Basement
LOOK: Here are the best small towns to live in across America