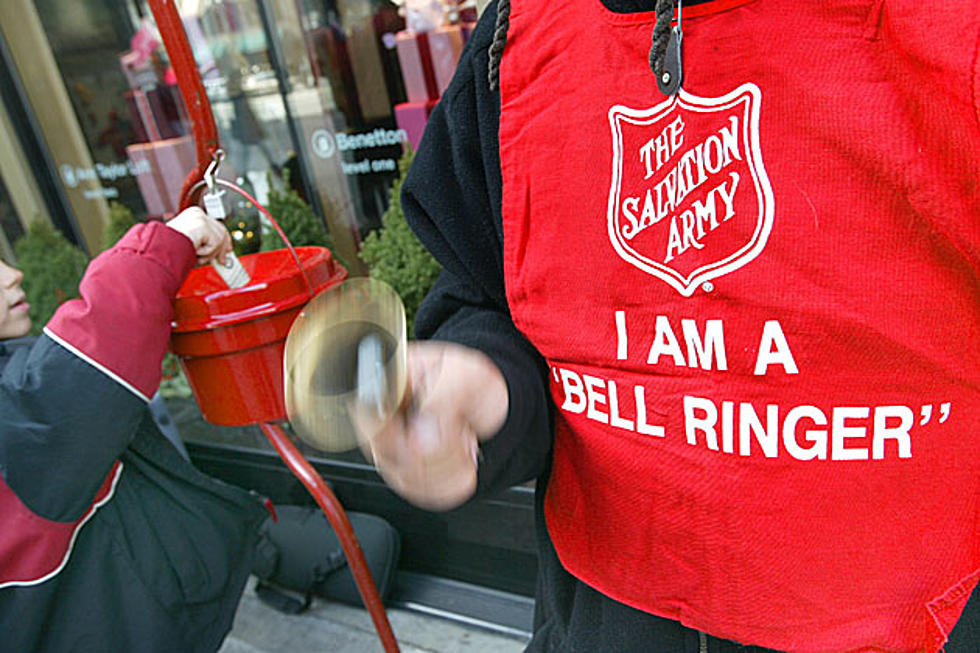 Woman Attacks Salvation Army Bell Ringer for Insanely Stupid Reason
Getty Images
What happened to that whole goodwill toward man thing?
Kristina Vindiola was working outside a Walmart in Phoenix when the assault occurred:
The lady looked at me. I thought she was going to put money in the kettle. She came up to me and said, 'Do you believe in God?' And she says, 'You're supposed to say Merry Christmas,' and that's when she hit me."
Vindiola claims the woman struck her in the arm before heading into the Walmart. Police were summoned, but, after analyzing surveillance video, say they don't have enough evidence to arrest the suspect.
Let's just hope this woman keeps her cool when Santa makes a ruckus coming down her chimney.