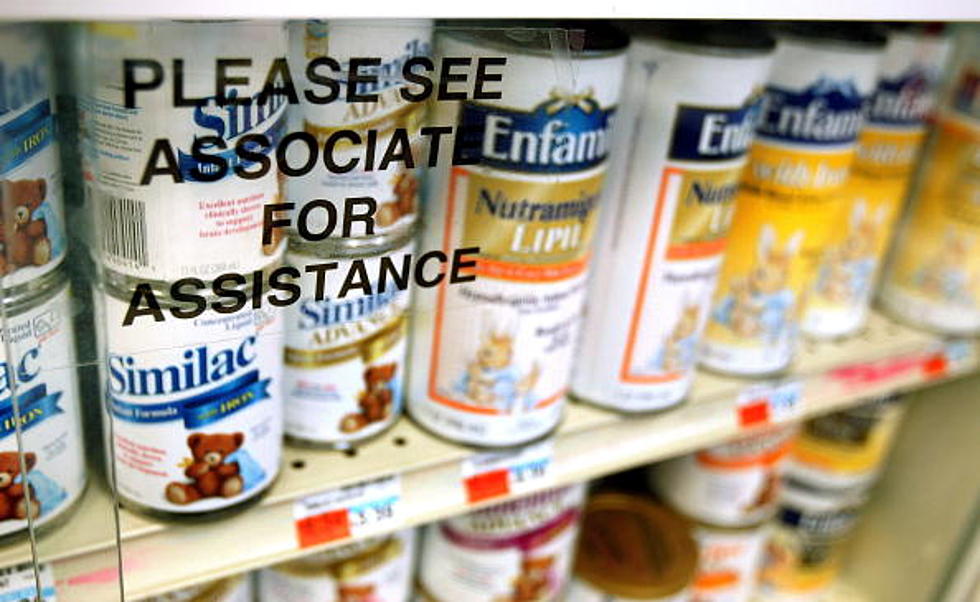 Walgreens In Illinois And Across The Nation Limiting Baby Formula
Getty Images
In a piece last week, I told you about cheese being the most stolen item from Illinois grocery stores. And while cheese is the biggest focus of grocery theft, baby formulas are not far behind, ranking third overall in pilfered items.
But, the fact that baby formula is often stolen is not why Walgreens is limiting the amount you can buy at one time.
The Limitation Is Being Put Into Place For A Couple Of Reasons, And One Of Them Is Something We're Getting Too Used To Hearing
That would be "supply chain issues." Like the ones we've seen with microchips, gaming consoles, laptops, cars, clothing and apparel, and pet food, to name a few. There are more, of course:
Lumber
Paper pulp
Cardboard
Graphics cards
HVAC equipment, parts, and refrigerant
Silicone rubber
Appliances
Swimming pool chlorine
Drywall
Printers and ink
And now, baby formula is on the list.
When You Combine Supply Chain Issues With Baby Formula Recalls, You Get Limitations On Purchase Amounts
According to an analysis by Datasembly, which tracked baby formula stock at more than 11,000 stores across the U.S., 29% of the top-selling baby formula products were out of stock as of this week.
And when you do make the purchase, you can expect to pay more. CBS News reports that prices also have spiked, with the average cost of the most popular baby formula products up as much as 18% over the last 12 months.
Until supplies can be fully secured, the limit on baby formula purchases will continue at Walgreens.
"Due to increased demand and various supplier challenges, infant and toddler formulas are seeing constraint across the country," a Walgreens spokesperson told Patch. "Similar to other retailers, we put into effect purchase limits of three per transaction on all infant and toddler formula to help improve inventory. We continue to work diligently with our supplier partners to best meet customer demands."
KEEP READING: Here are the most popular baby names in every state
Using March 2019 data from the
Social Security Administration
,
Stacker
compiled a list of the most popular names in each of the 50 states and Washington D.C., according to their 2018 SSA rankings. The top five boy names and top five girl names are listed for each state, as well as the number of babies born in 2018 with that name. Historically common names like Michael only made the top five in three states, while the less common name Harper ranks in the top five for 22 states.
Curious what names are trending in your home state? Keep reading to see if your name made the top five -- or to find inspiration for naming your baby.
LOOK: The most popular biblical baby names