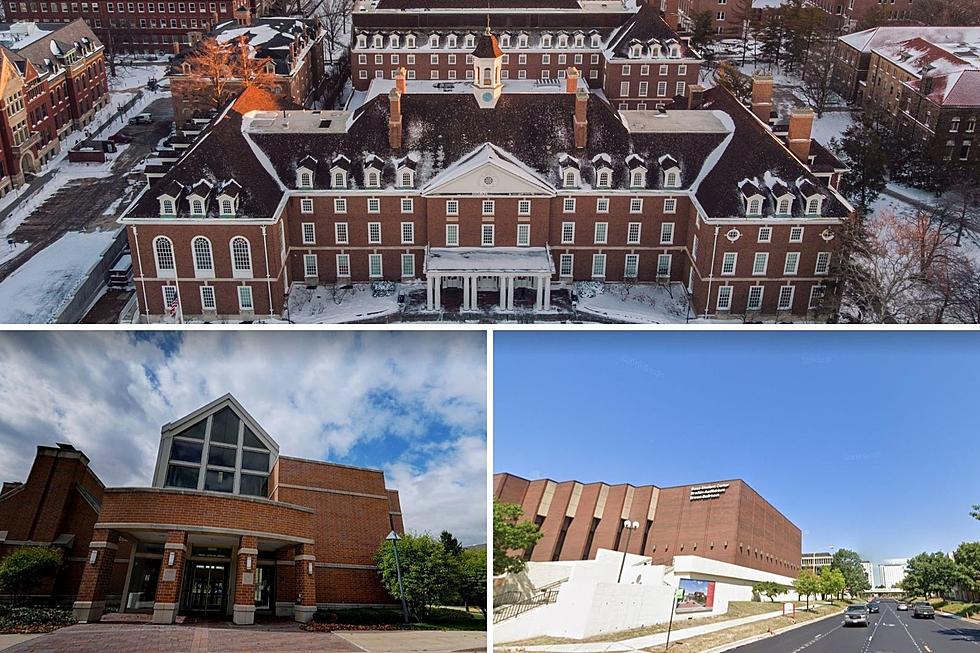 Three Illinois Cities Listed Among America's Best College Towns
Unsplash, Google Maps
Who says you need to leave Illinois in order to get the full college experience?
That's because some of the best towns for a great time in college and after graduation are in Illinois.
24/7 Wall St. took a look at the 30 Best College Towns in America, and wouldn't you know it, three are in The Land of Lincoln.
To identify the best college towns in America, 24/7 Wall St. reviewed U.S. Census Bureau data about the affordability, economic conditions, health, safety, commutability, and arts, entertainment, and dining options in college towns across the country. We considered cities, towns, and villages with at least 30,000 residents and where at least 25% of the population are enrolled in college.
Coming in at #30 is the one closest to me, DeKalb.
With Northern Illinois University in town, nearly 30% of DeKalb's population are students, and nearly 40% of people have a bachelor's degree.
While unemployment is nearly 10%, DeKalb makes up for it by having 163 bars and restaurants per100,000 people.
Right in front of DeKalb is Normal, coming in at #29, home of Illinois State University. 32% of people in Normal attend the university, and almost 50% of the town has their bachelor's degree.
Unemployment is below the norm in Normal, just under 3% and there are more bars and restaurants per 100,000 in Normal than there are in DeKalb, giving it a slight edge in the rankings.
The last university on the list in Illinois is located in Urbana, home of the University of Illinois. Just over 40% of the population attends U of I, and over 60% of residents have a bachelor's degree.
Unemployment is higher than Normal, but lower than DeKalb, at just a tick over 6% but the bars and restaurants make up for it. There are 200 per 100,000 people in Urbana.
I've visited all three college towns, and if I had to make a pick I would more than likely say Normal is the best in Illinois.
Which Illinois college town is your favorite?
30 famous people you might not know were college athletes
Stacker
dug deep to find 30 celebrities who were previously college athletes. There are musicians, politicians, actors, writers, and reality TV stars. For some, an athletic career was a real, promising possibility that ultimately faded away due to injury or an alternate calling. Others scrapped their way onto a team and simply played for fun and the love of the sport. Read on to find out if your favorite actor, singer, or politician once sported a university jersey.
LOOK: Here are the biggest HBCUs in America
More than 100 historically Black colleges and universities are designated by the U.S. Department of Education,
meeting the definition
of a school "established prior to 1964, whose principal mission was, and is, the education of black Americans."
StudySoup
compiled the 20 largest historically Black colleges and universities in the nation, based on 2021 data from the U.S. Department of Education's
National Center for Education Statistics
. Each HBCU on this list is a four-year institution, and the schools are ranked by the total student enrollment.
The 25 Most Dangerous Towns in Illinois
According to statistics from the FBI, these are the 25 most dangerous towns in Illinois