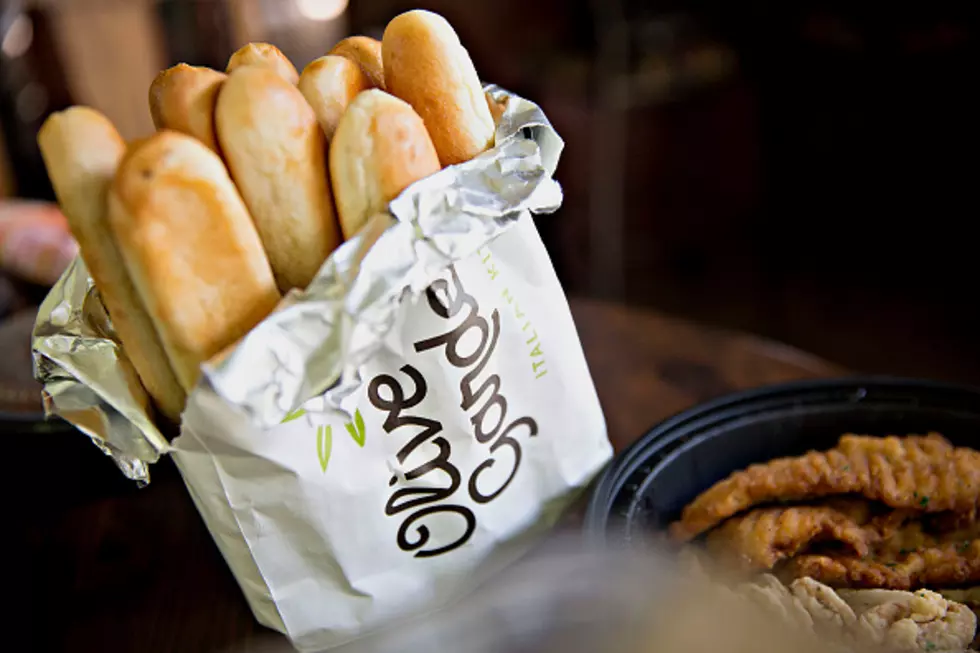 This Year's Tastiest DIY Valentine Gift Involves Breadsticks
Bloomberg via Getty Images
---
Forget flowers. Forget chocolate. Move over edible bouquets of beef jerky or pickles, there's a new edible bouquet in town.
I've got to be real honest here, the only reason I go to Olive Garden is for their breadsticks. Sure, the salad and pasta is good too, but the way straight to my heart is the garlic deliciousness of their breadsticks.
If your sweetheart is anything like me, prepare to dominate Valentine's Day this year and give them an edible bouquet of breadsticks! Seriously.
Olive Garden just gave us the perfect way to make your better half smile, and get a little credit for a DIY valentine at the same time. All you have to do is click here and download one of the pre-designed breadstick bouquet wrappers, print it out, shape it like cone and secure it with tape, then roll into your local Olive Garden for some hot and fresh breasticks. OMG.
This "Love At First Bite" one is my personal favorite, but there are four other ones to choose from...
Just in case a breadstick bouquet isn't enough to satisfy your Valentine's carb cravings, Olive Garden is offering a Valentine's Day Dinner for 2 ToGo special. Get all the info and options at olivegarden.com.
Catch Lil Zim on 'Q98.5 Mornings with Lil Zim & JB' on Q98.5 from 5:00 a.m. to 10 a.m. Follow her on Twitter, Instagram, and Facebook