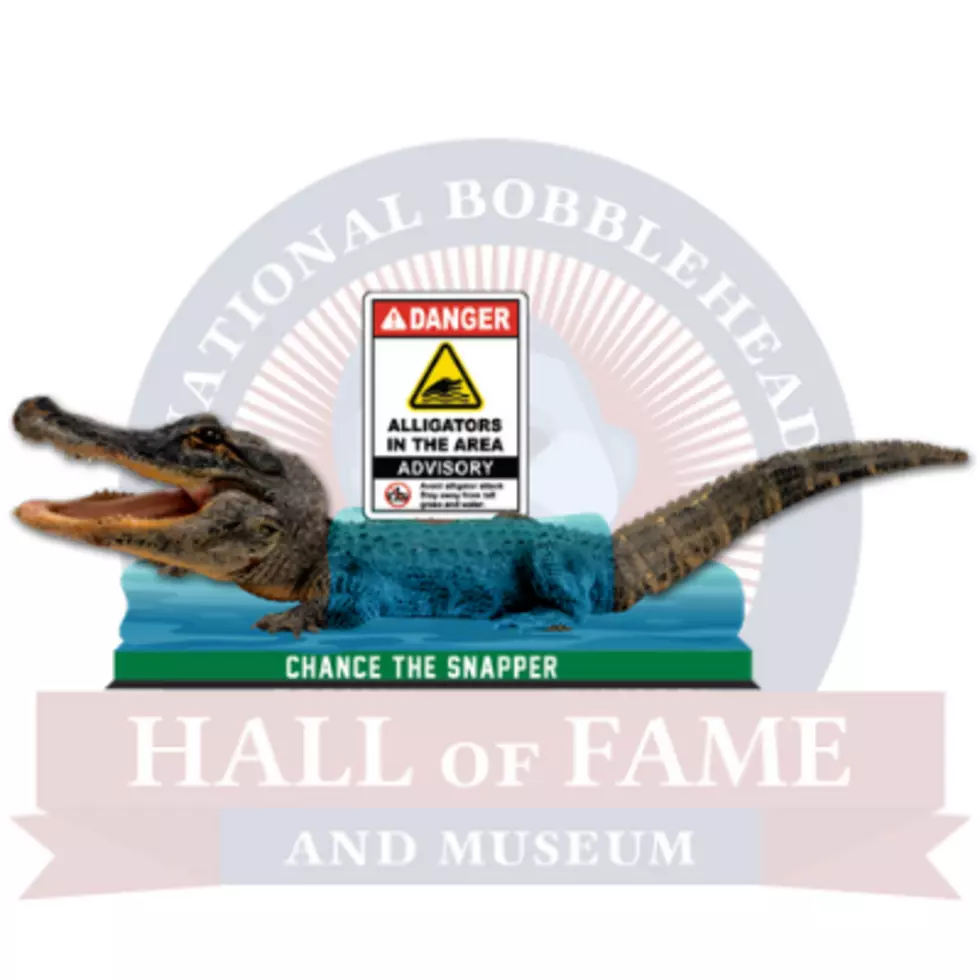 The Chicago Alligator Is Getting His Own Bobblehead
National Bobblehead Hall Of Fame
You have to cash in on your 15 minutes of fame when you can. 
The National Bobblehead Hall of Fame is always quick to turn around a viral story and this one is excellent. They've done it in the past with the likes of Sister Jean, Sister Mary Jo, Pat Hughes, and Ronnie Woo Woo. They have a pretty intimate connection to Chicago.
From their press release:
Chance the Snapper is a five-foot-long alligator that was found swimming in the Humboldt Park Lagoon in Chicago on the evening of July 9, 2019. Chicago residents were mesmerized by the elusive gator who somehow avoided capture for a week. After several unsuccessful attempts from local authorities, including a volunteer from the Chicago Herpetological Society, an alligator expert was flown in from Florida. After nearly 36 sleepless hours, expert Frank Robb emerged from the lagoon with the gator. Chance the Snapper is currently looking for his forever home at a local zoo or sanctuary.

"Since Chance the Snapper is going to be heading to a new home soon, we wanted a way for everyone to be able to bring a mini Chance into their home, and a bobblehead is the perfect way to do that," said Phil Sklar, Co-Founder and CEO of the National Bobblehead Hall of Fame and Museum. "We encourage Chance's fans to snap up a bobblehead during the presale as production is starting now and a limited number will be produced."
A "Chance the Snapper" bobblehead will run you $25, which isn't too bad for bobbleheads. You can order one now and have the perfect white elephant for this year's Christmas party.