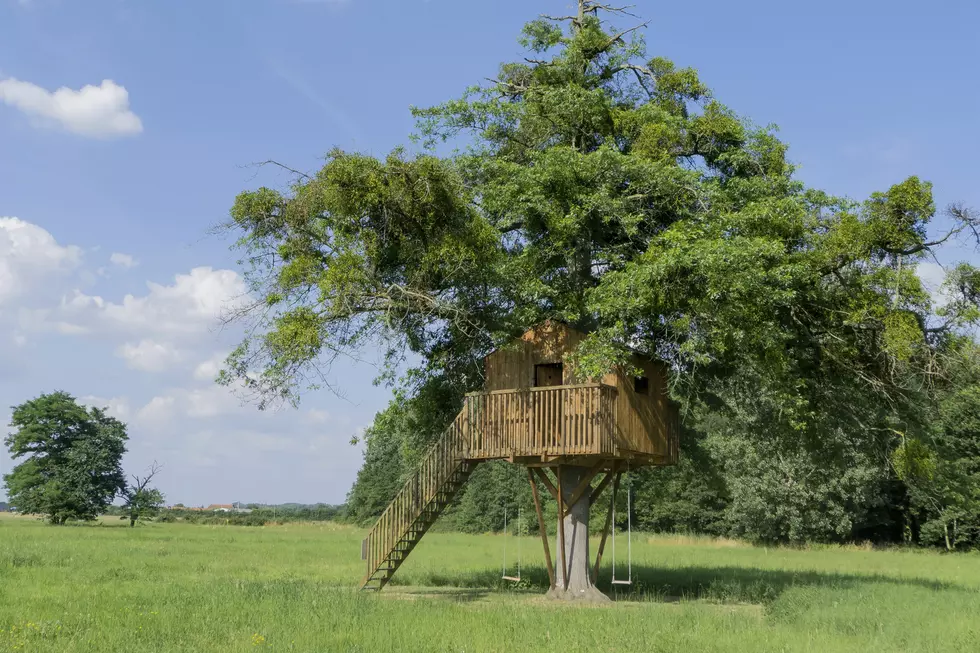 Spend The Night In A Custom Treehouse Not Far From Rockford
Welsing
Not far from Rockford is a custom treehouse where you can spend the night.
When I  was a kid, I always wanted a treehouse. There was only one problem with that request, the trees in our yard weren't big enough to build one in. Funny thing, I can't remember any of my friends or family having one either. I guess I saw them in movies and on television. I wanted the kind of treehouse that was more like an actual room of a house where my friends and I could hang out and have sleepovers.
Years later, I've seen these reality shows about the ultimate treehouses. You know the kind that our a lot better than my real house. I thought it would be cool to travel somewhere exotic and rent one out instead of a hotel room. I don't think my family would approve that vacation.
Recently, I found out that there's a cool treehouse in Schaumburg where you can spend the night. This is no kid's fort.
It looks like a pretty cool place.
"If you're looking for a unique getaway that will lift your spirits, book a trip to this treehouse rental in Schaumburg, Illinois while the weather is still nice. This isn't your childhood treehouse. Indoor plumbing and A/C make this structure special. Keep reading to learn more about it."
Here are some of the amenities...
kitchenette
microwave
fridge
coffeemaker
dishes
full-size bed
twin sleeper sofa
cedar hot tub
fireplace
hammock
gas grill
WiFi
DVD player
TV with HBO, Showtime, other cable channels
gardens on the grounds that guests enjoy
cannabis-friendly for legal use
Plenty of sights, restaurants, and stores close by
What's the rent because I'm ready to move in.
---
Video: Steve Hackett Discusses His New Book A Genesis In My Bed
17 Trends That Defined the Evolution of Fashion in Rock + Metal