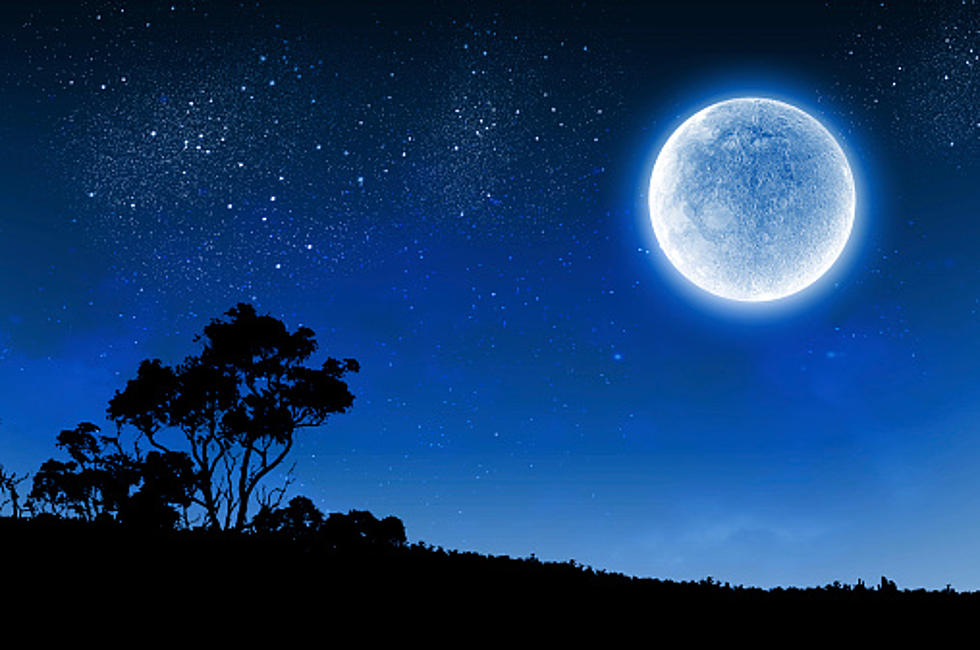 Saturday's Cold Moon Over Rockford Is The Last Full Moon Of 2021
Getty Images
Every month of the year brings about a full moon, and in each of those months the moon is given a different title.
So far in 2021, we've had the Wolf Moon, Snow Moon, Worm Moon, Pink Moon, Flower Moon, Strawberry Moon, Buck Moon (sounds like the manager of a 1930s baseball team), Sturgeon Moon, Harvest Moon, Blood Moon, Frost Moon, and coming up Saturday...The Cold Moon.
We're Winding Down Astronomical Events For 2021
Our part of the world here in the Rockford area and Northern Illinois has had a pretty good viewing year when it comes to interesting events in the sky. We're just coming off the Geminid Meteor Showers and the Christmas Comet, and the Cold Moon wraps everything up for 2021.
According to the Farmer's Almanac, this month's full moon is also known as the Long Night Moon, which is another fairly obvious title, given that the longest night of the year will occur later this month, with nearly 15 hours of darkness occurring in conjunction with the arrival of the winter solstice.
Rockford's Weather May Actually Cooperate With Those Who Want To Get A Good Look At The Winter Moon
Unfortunately, we had to deal with some pretty heavy cloud cover when the Christmas Comet was within a viewable distance a week or so back, and the Geminid Meteor Shower was muted for the same reason. No word on conditions for "sleigh tracking" next weekend.
However, weather forecasters and prognosticators say that while Saturday night will be fairly cold at 20 degrees for an overnight low, Rockford's skies will be clear for the most part with only an occasional cloud during the best viewing times.
That full moon will take to the skies on Saturday night, with the moon reaching its brightest point at approximately 10:36 p.m. Central time. According to NASA, the moon will also appear higher on the horizon than at other times of the year, meaning that the full moon will remain in the sky for a longer period of time between Saturday night and Sunday morning.

The moon will technically rise just before 4 p.m. on Saturday, but won't set until nearly 8 a.m. Sunday.
LOOK: Inside One of Illinois' Most Over-the-Top Christmas-Themed Bars
Check out Santa Baby Bar in Chicago, Illinois
LOOK: See what Christmas was like the year you were born