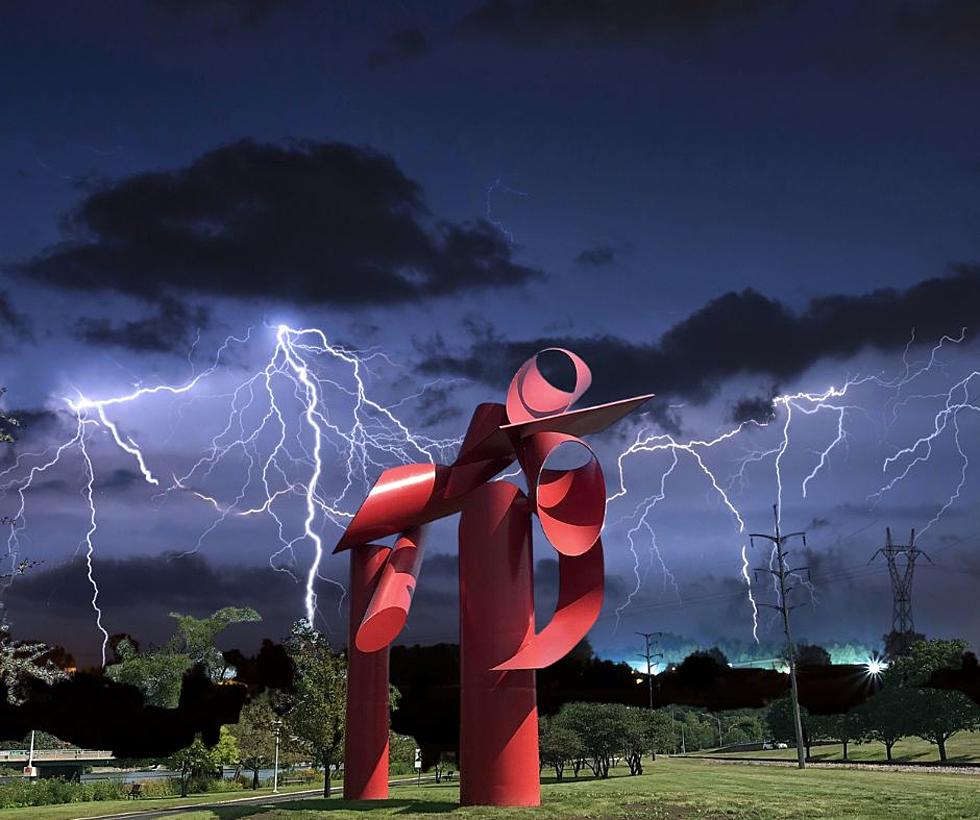 Nasty T-Storms This Weekend in Rockford a Possibility? Yep
TSM Rockford
Awwww, Yes. The "out of nowhere" showers and thunderstorms that can flip your weekend plans in a minutes. Be prepared, Rockford...It's a good chance this will happen. WIFR
As solid as Aaron Wilson's tie selection, there is a good chance we could get nailed with some solid showers and thunderstorms this weekend.
With high temps in the mid-80's this weekend, and a potential cool off coming...Showers and thunderstorms can't be too far behind people. If you are planning on grilling or swimming this weekend, make sure you check the 96.7 The Eagle App for weather updates...Nothing worse than getting your weekend planned, and BOOM you're soaked.
The smart weather folks calling for a 50% chance of showers and thunderstorms on Saturday and Sunday, some of these could change on us and become severe. You know and I know that a Midwest shower or thunderstorm, could flip in a heartbeat and get nasty.
With a planned temp drop at the start of next week, down to the upper 70's, could this be one of those weekends where to wind stops, the air gets still, and a big ole "boom" hits us? It sure could.
It always concerns me when the "50% for storms" happens right before a cooling trend is about to happen...Yikes, what's in store for us this weekend? Crank up our app, have the weather on our app a click away and you should be just fine.
13 Stupid Illinois Laws
25 Pics of Illinois Dogs Destroying Our Things While We're Away
These dogs we choose to own, they're so dang cute, right?!