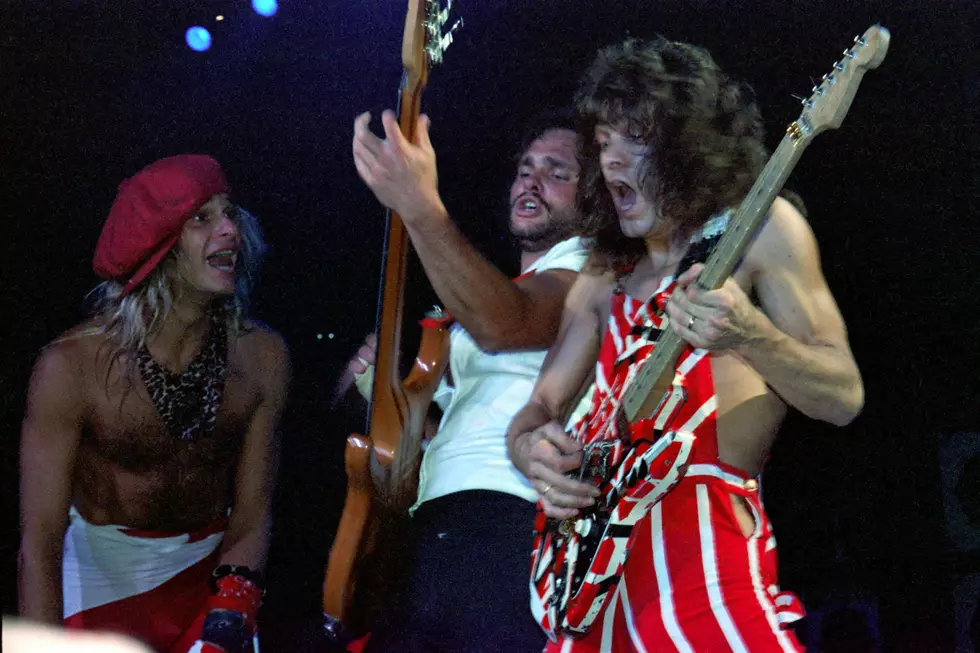 Michael Anthony May Reunite with Van Halen, But Only as a Guest at a Few Shows
Larry Marano, Getty Images
Van Halen might finally be reuniting with original bassist Michael Anthony, but in typical Van Halen fashion, they're doing it in a way that'll probably upset a lot of their fans.
Some guy who claims to work at Warner Brothers says Van Halen will do six stadium shows this summer, plus a handful of dates in Vegas at the end of the year.
If this rumor's legit, Eddie Van Halen's son Wolfgang would still be the band's official bassist, but Anthony will also be there as a special guest. He'll come out for a bass solo, then join the band for "Somebody Get Me a Doctor", a song that he sang on Van Halen's tours in 1998 and 2004.
Keep in mind this is nowhere near official. It's not even clear if the guy who said all this has any idea what he's even talking about. But if it is, it'll be interesting to see how fans react.