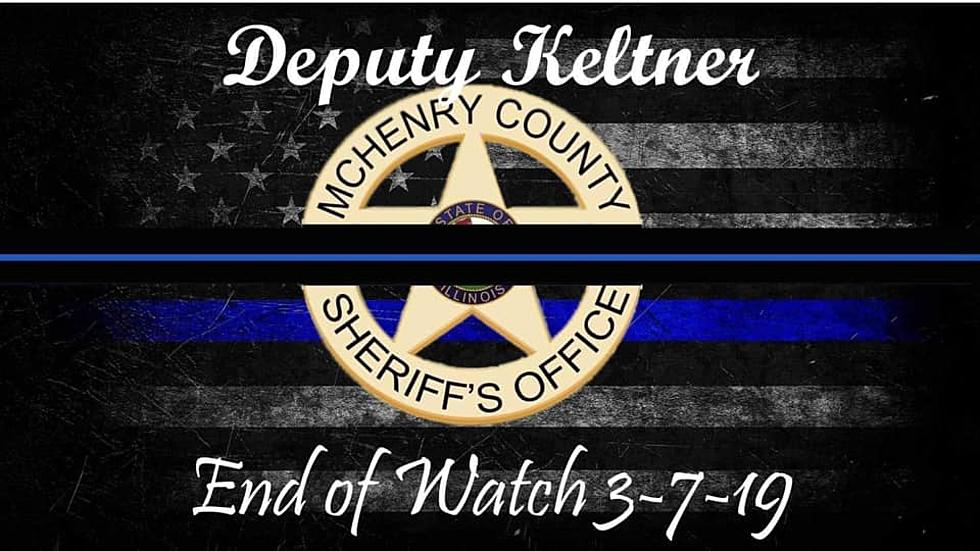 McHenry Cty. Sheriff's Office's Heartfelt Message to Rockford
McHenry County Sheriff's Office via Facebook
From about 9:20 yesterday morning when I got a call from my parents asking if I knew why so many cop cars were on East State Street, to after 8 last night when I got ready for bed, I was glued to social media watching with a breaking and shocked heart.
How could something this tragic happen to a law enforcement officer for the second time in less than 2 years in Rockford?
I felt a surreal sense of deja vu, but I knew Rockford would step up in support of law enforcement officers and Deputy Keltner's family once again., and that is exactly what we did.
Deputy Keltner was not from Rockford. The shooter was not from Rockford either. The only Rockford connection to this tragic incident was that it happened here, and that is exactly why we all came together as one again to show support.
Rockford, I am so very proud of you and I am grateful to call you my home.
As I got on Facebook this morning, this is the first message that popped up on my news feed, and it made me cry. In fact, as I sit here typing this there are tears in my eyes and goosies all over my arms.
If you ever feel the blue lights shining on your home or the silent tears you are crying don't matter in the grand scheme of things, you are wrong. Thank you, McHenry County Sheriff's Office for reminding this of that. We are so very for your loss. Our love and prayers are with you, and the family of Deputy Keltner.