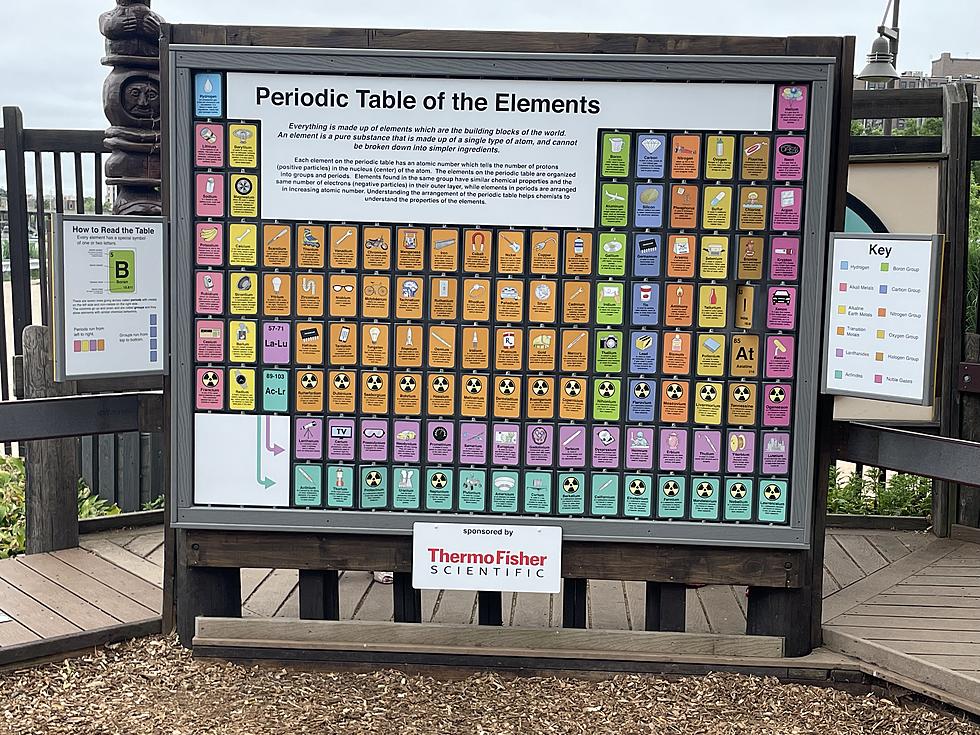 Make Your Kid Smarter With New Discovery Center Display
Discovery Center
I get very jealous of the kids in town every time I see a new exhibit for the Discovery Center.
I didn't used to get so jealous because I would tell myself when I saw a new exhibit "well, the kids today won't get to do the awesome Discovery Center stuff they had when I was a kid." Then I went there a few months ago when they invited us out to check out the Hot Wheels exhibit that came through town. I hadn't been in the Discovery Center in 20 years but was gob-smacked when I saw they still had a lot of the old exhibits from my era. There was the standing bubble wand, the pin face thing, and even the shadow jumping room was operational. It was a rush of nostalgia.
I'd also like to compliment the Discovery Center for absolutely nailing the headline on their press release.
Families will be in their Element at Discovery Center Museum 
That's because the new exhibit is all about the periodic table of elements and how it relates to the world around you.
I would have been all over this exhibit as a kid:
This new exhibit, designed and fabricated at Discovery Center and located in the outdoor Discovery Park, provides a new, fun, child-friendly way to learn about the elements. Each element has a colorful block that identifies it. Spin the block around to the flip side, and a simple description of the element is revealed, along with an illustration.
The periodic table fascinated me as a kid. I didn't know what it was and I don't think my parents did either. I would have stood at this thing for hours.
Have a weird kid like me that would devour an exhibit like this, head over to their website to reserve your time at the Discovery Center.
The 100 Best Places to Live in the Midwest
20 Most Expensive Homes For Sale in Illinois Right Now