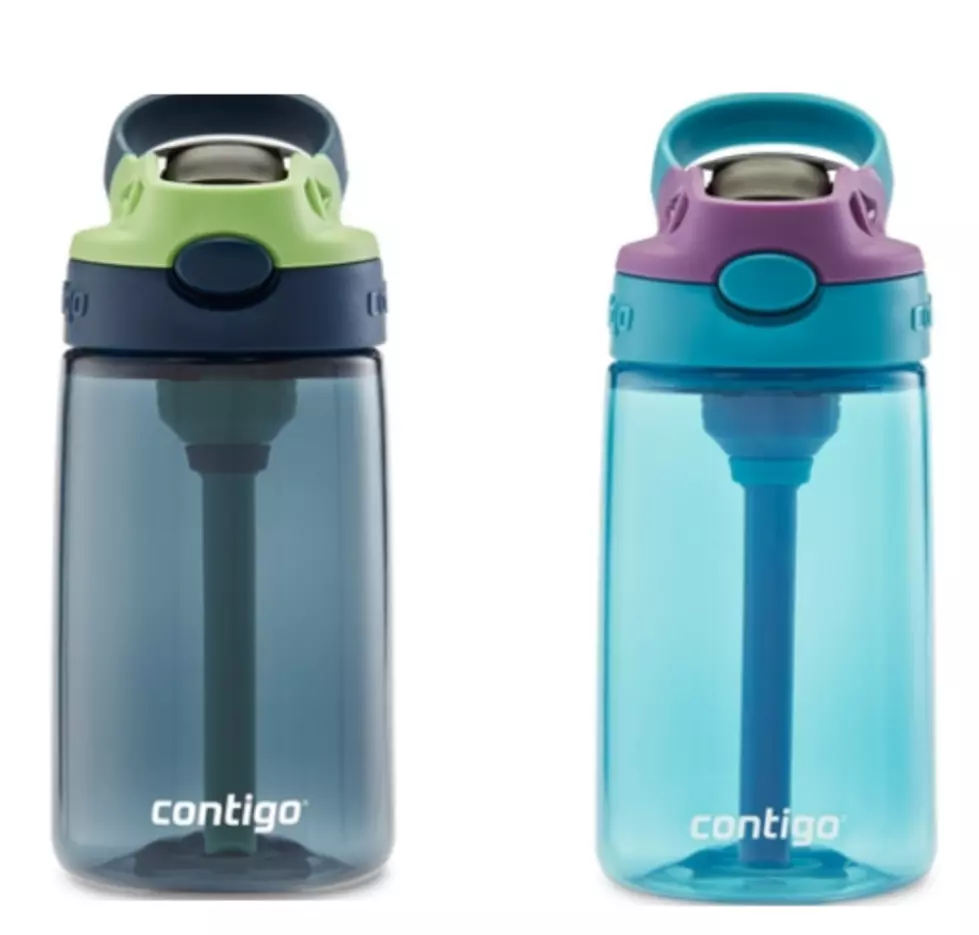 Kid's Water Bottles Sold At Target and Walmart Have Been Recalled
cpsc.org
Yesterday I took my kids school supply shopping at Target, and one of our purchases was a brand new Contigo water bottle for my soon-to-be-kindergartner that she picked out herself. She is beyond excited to start using this water bottle in her new unicorn lunch box, and now I have to tell her she can't use it yet?!?
NBC News is reporting that Contigo has recalled millions of children's water bottles sold nationwide at Target and Walmart due to possible choking hazards.
Contigo, a North Carolina manufacturer, announced the recall Tuesday of about 5.7 million of its Kids Cleanable Water Bottles because the black spout on top could come off and potentially choke a young user.

This recall involves Contigo Kids Cleanable water bottles. The base and cover of the clear silicon spout will always be BLACK. Only black color spout base and spout cover models are included in this recall. Contigo is printed on the rim and along the front near the bottom of the bottle. The water bottles come in three sizes (13 ounce, 14 ounce and 20 ounce) and four bottle colors (solid color, graphics, stainless steel and stainless steel solid colors). The water bottles were sold individually as well as in two-packs and three-packs.
So far Contigo has received 149 reports of water spouts detaching, and 18 of them were found inside children's mouths. The recalled water bottles were sold at stores nationwide and online from April 2018 through June 2019 for between $9 and $24.
If your children have one of these recalled bottles, stop using it immediately and contact Contigo now for a replacement spout. Call Contigo at 888-262-0622 or go to gocontigo.com/recall for more information on ordering a replacement.
Thankfully, this is not the water bottle we bought my daughter yesterday. Crisis and consequential meltdown averted.