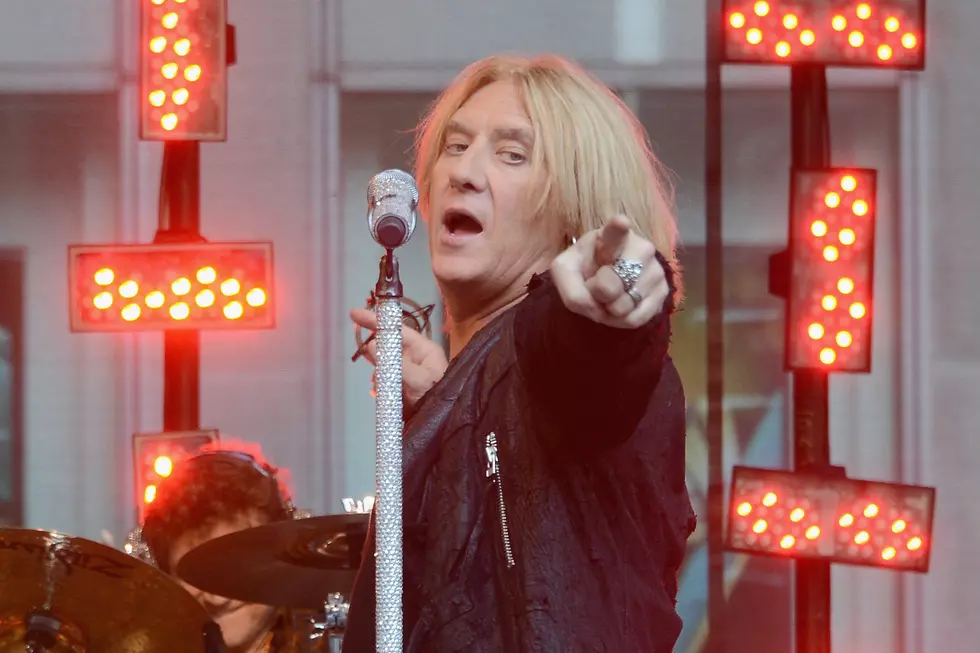 Joe Elliott: Def Leppard Was 'So Far Removed' From Hair Metal Scene
Dimitrios Kambouris, Getty Images
Many bands scoff at the idea of being lumped into a category with others, whether they share similarities to each other or not. Def Leppard frontman Joe Elliott doesn't consider his band a hair metal group, claiming that they 'couldn't have been so far removed from that."
The singer recently spoke with the New York Times regarding the musical Rock of Ages - a tale about the music scene in the 1980s, and conveniently named after a Def Leppard song. Though tunes from the band's catalog were featured in the film adaptation starring Tom Cruise, the producers previously had not been granted permission to use any of their songs in the live version.
The rockers have now changed their minds and are allowing the producers to use their songs for a brief New York run of the musical to commemorate its 10th anniversary. According to Elliott, the original decision to decline the permission was because Def Leppard felt they were unfairly compared to the other hair metal bands from the decade.
"We were always getting lumped in with this so-called new wave of British heavy metal when we first started out 40 years ago," the vocalist said. "Cut forward like 10 years, and some moron - I use the word not lightly, moron - comes up with the phrase 'hair metal' and we're going, 'Dude, we couldn't have been so far removed from that if we tried.' Literally, while everybody else is poncing around Sunset Boulevard doing whatever they did, we were in Holland living next to a windmill recording the Hysteria album."
In conclusion, Elliott states that the musical is based on "everything that [Def Leppard] stood against."