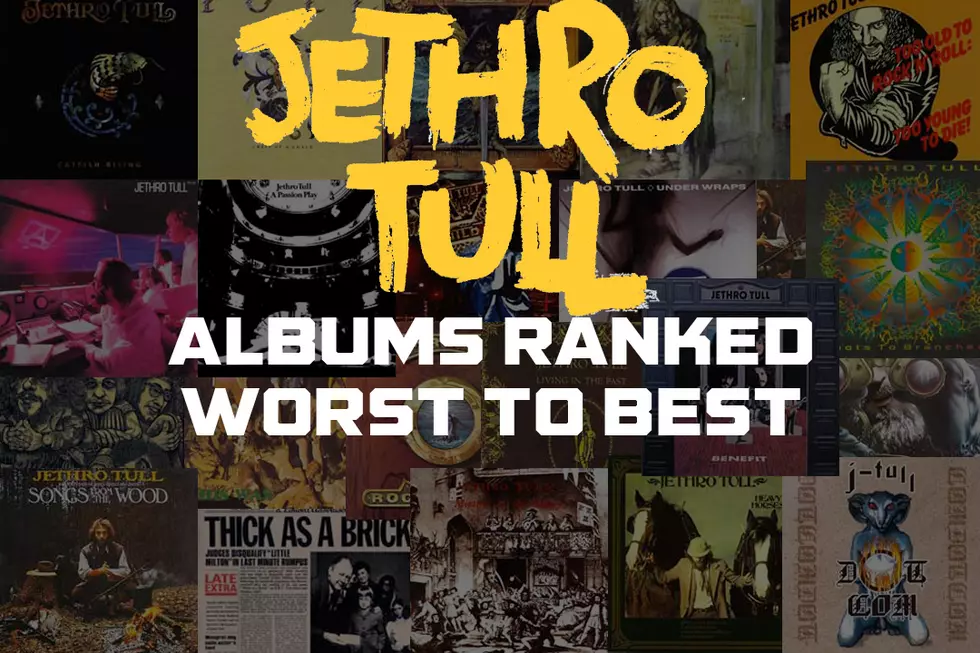 Jethro Tull Albums Ranked Worst to Best
Ultimate Classic Rock
Whether or not you consider yourself a fan of Jethro Tull, no one can deny that Ian Anderson's long-running musical institution has notched one of the most unique, inimitable and unmistakable discographies in the classic rock canon.
Combining folk, medieval music, hard rock, metal, blues, jazz and classical, Tull's albums have defied categorization almost from day one. Yet, remarkably, they have sold millions of copies around the world – far more than one might expect for such unconventional music.
Ironically, the band's roots lay in same the British blues scene that spawned so many of their contemporaries (as heard on their tellingly named debut This Was), but band leader Anderson quickly distanced his band from all others with his increasingly ambitious musical hybrids, thought-provoking prose, at once arcane and/or just plain abstruse, and his adoption of the flute as a lead instrument.
A string of era-defining studio albums like Aqualung and Thick as a Brick followed, as did arena-packing world tours, which, together, transformed Jethro Tull into one of the '70s most consistently successful classic rock propositions, with help from further iconic releases like Minstrel in the Gallery and Songs From the Wood.
The '80s weren't as kind to Jethro Tull's commercial fortunes. Then the band inadvertently enjoyed one of their biggest career highlights in 1987 when Tull's 16th studio album, Crest of a Knave, was awarded the Grammy for Best Hard Rock/Heavy Metal Performance to the puzzlement of many – including Anderson himself. New albums bearing original Jethro Tull material petered out in the '90s (their last, J-Tull Dot Com, arrived in '99), and Ian Anderson has recorded mostly under his own name in the new millennium, but he has kept the legacy of Tull alive on stage, regardless.
And no amount of time or distance can diminish fans' fond feelings towards this great band's distinctive body of work, which is precisely how we're approaching the ranking of Jethro Tull's studio albums from worst to best.