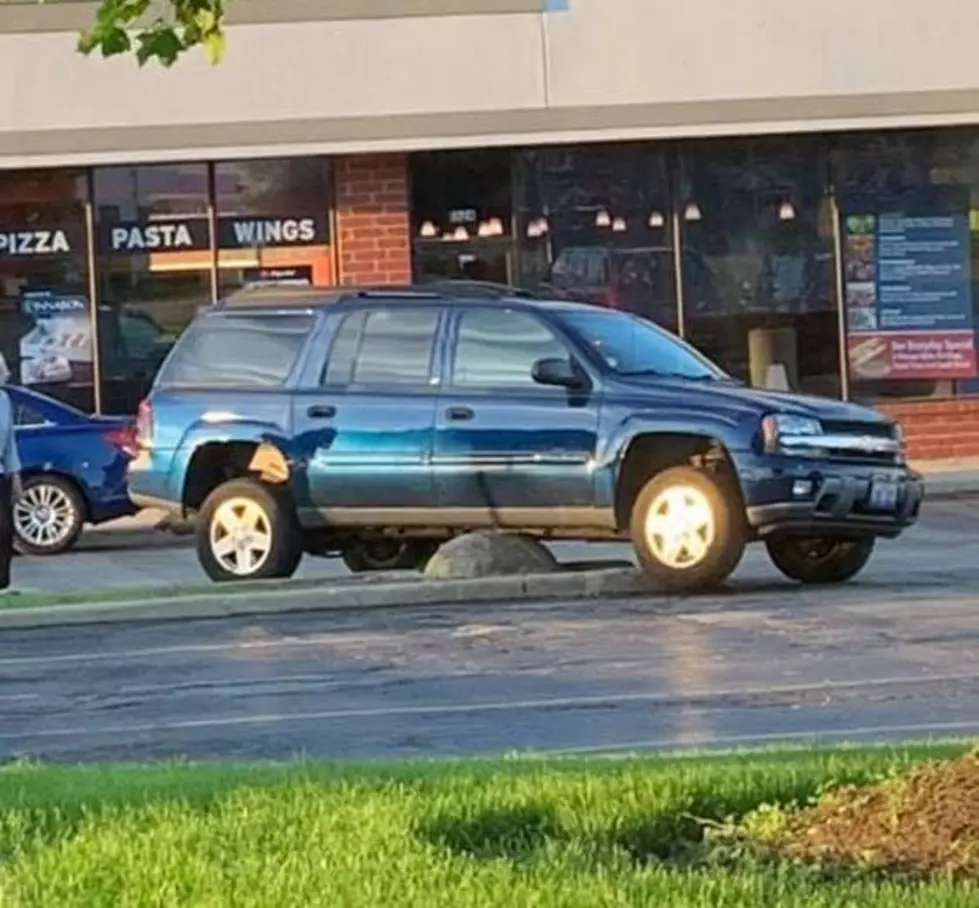 Illinois Rock Inspires Hilarious Facebook Page
The Rock of Roselle OG via Facebook
Unfortunately, I am totally the person that laughs in awkward situations. If my kids do something stupid and get a minor boo boo, I laugh. If I do something stupid in front of other people, I laugh. Videos of people doing stupid things and getting injured also make me laugh. I am terrible.
Today I can add laughing at stupid drivers getting stuck on a rock in Roselle, Illinois to my list of things that make me giggle thanks to a a Facebook page called "The Rock of Roselle OG".
WGN TV reports that there is a huge rock located in a Pizza Hut parking lot at 1326 Lake Street in Roselle, IL that drivers continually get stuck on. It appears to be a huge rock that would be very easy to avoid, yet people still drive over it and get stuck...very badly. Apparently it happens so often that someone decided to start a Facebook dedicated entirely to pics of cars stuck on the rock and the embarrassed drivers trying to get their car off of it.
I mean seriously, there seems to be a new pic of a different car on the rock posted every couple days.
This one was posted yesterday...
This one was from Memorial Day weekend....
The pics go on and on and on.
There's two things I don't understand about the infamous Rock of Roselle: First, why hasn't the city or property owner removed this rock to avoid having to constantly remove vehicles from it? Second, why is it so impossible for Roselle drivers to avoid this rock even after its existence has gone viral?
Maybe I should just be thankful the rock is there and offering hilarity on the daily for us all to enjoy.