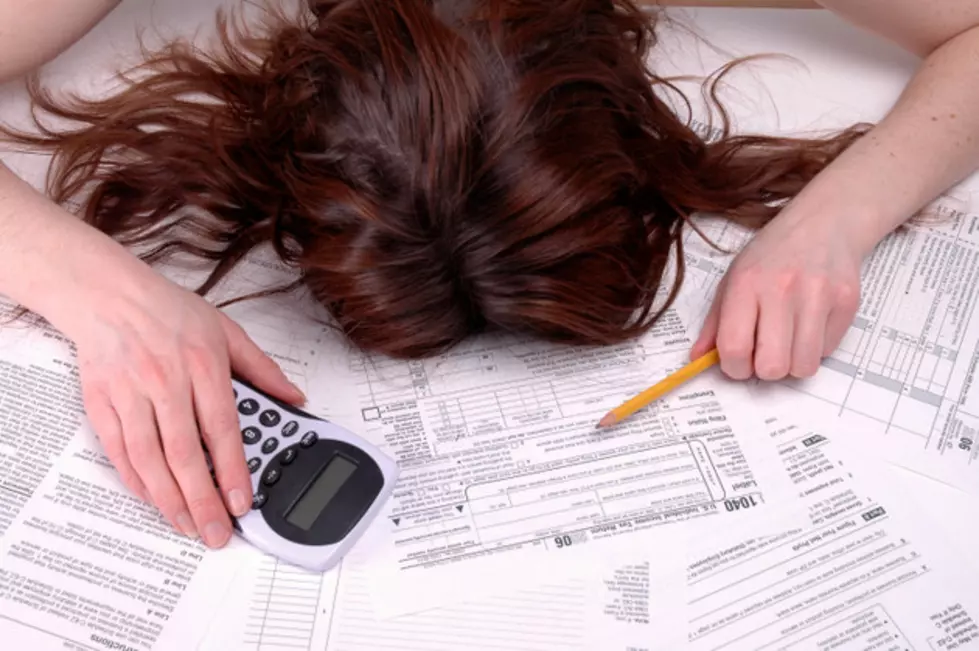 Illinois Kid Wins 'Back to School' with this Calculator Graffiti
Thinkstock
Calculators help us get through math... one way or another. 
Kids are officially BACK IN SCHOOL. You know what I mean when I write it like that don't you? They're like IN it.
No more first day or first week of casually getting back into the classroom. Nope. We're midway through September and the learning is moving fast.
This is one of the best times to be on Facebook and check out all the funny things parents are sharing as their kids get back in the swing of things.
Marissa killed it this week with her post of her son's calculator.
I laughed out loud when I saw this post on Facebook.
This reminds me of when I was in 7th grade and my friend Jacquie wrote her name... Jacquie... on the desk in our Science class.
Then the teacher called her out for it, for obvious reasons and she pretended she didn't do it. Which was just as hilarious then as it is now.
I think Jacquie's learned her lesson by now. Egan's figured out a way to add some graffiti to his school day in a better way, on his own calculator.
I'm sure his mom laughed pretty loud when she saw it. We all hate math Egan, feel free to work in radio someday, we don't do a lot of math.
I would LOVE to see your kids silly school photos, send them our way anytime!
25 Good & Bad Reactions To "What's It Like Living in Rockford?"
Here are 50 of your favorite retail chains that no longer exist.