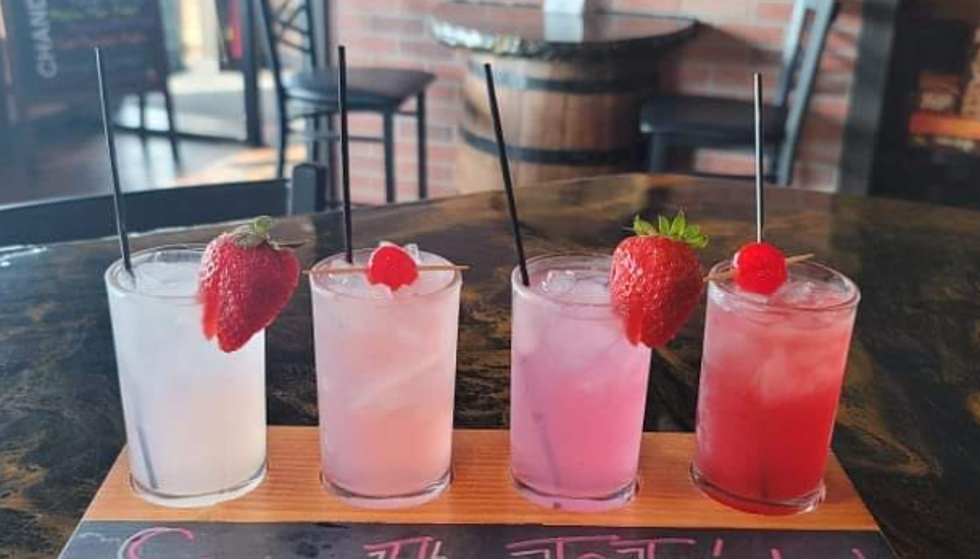 Illinois' Cutest Lounge Turns Drinks Pink for October
Bago Lounge VIA Facebook
There's a chance you've never been to this new little lounge in Winnebago but you probably should stop by, and this month, there's a very pink reason to take a seat and a drink.
What was once a tanning salon is not a cocktail lounge. Yes a cocktail lounge, but a sports bar.
There isn't a huge wall of TVs at Bago Lounge in Winnebago, IL, instead there are games to play, cocktails to sip on and a ton of different snacky appetizer items you can order to sit and chill with your friends or maybe even by yourself.
And this month, there's really great reason to make a stop at Bago, the pink drinks!
Bago Lounge announced on Facebook that in honor of Breast Cancer Awareness Month, they will be donating money to Pink Heals of Winnebago County.
This is pretty huge, $5 from each flight sold will go directly to Pink Heals, who we know and love very much here at 97ZOK.
As you probably know, Pink Heals keeps the money local and uses it to support men, women and children who are battling all kinds of different variations of cancer right here in Winnebago Country.
What an incredibly generous choice for Bago Lounge to make this October. We've got 31 days right? I'll be stopping by for sure!
Wisconsin's Pink Castle Makes the Ultimate Girls Getaway
What Are the Signature Drinks From Every State?