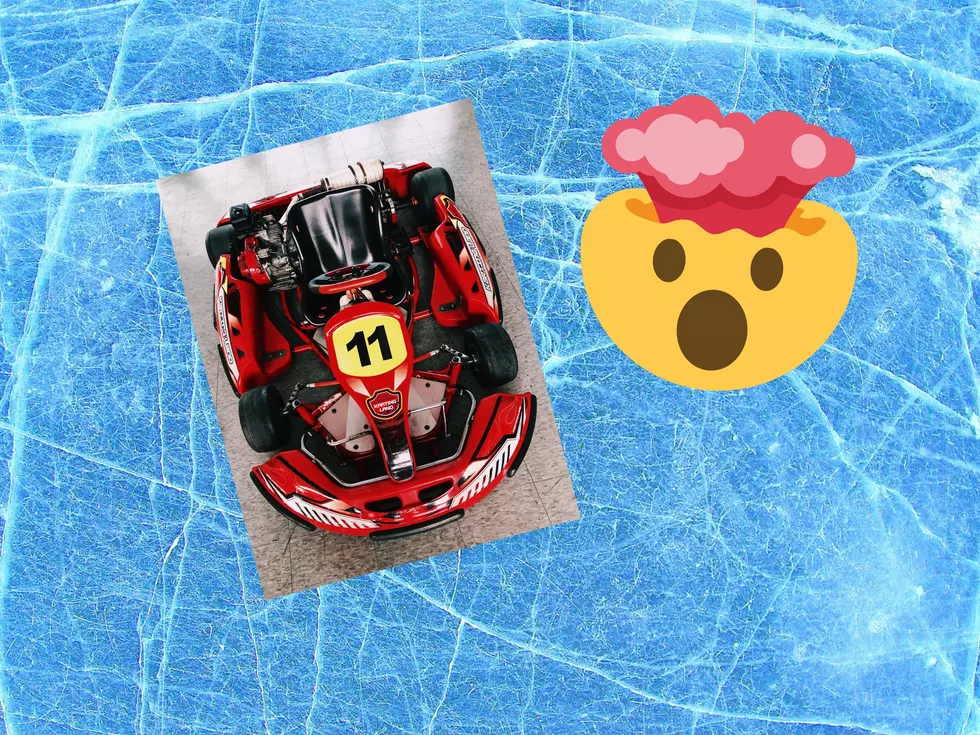 Illinois Racing Fans Are Excited For Return Of Go-Karting On Ice
Ice Go-Karting Returns To Illinois
If you're looking for a thrill this winter in Illinois, then ice go-karting is something you should definitely check out.
Go-Karting Is Exciting Fun For The Whole Family
Ever since I had my first experience on a go-kart in the Wisconsin Dells, I've been a huge fan. Luckily, when I was growing up there was a track just a short bike ride from my house. To me, it doesn't matter if it's a family-friendly ride or high-speed racing, I enjoy it all.
RELATED: Illinois' Largest Go-Kart Track
Adding A New Twist To Go-Karting In Illinois
Just regular go-karting is great for me, but of course, when you start adding some new twists that's when the fun really begins including high-speed racing, drag racing, or a slick track to just name a couple. How about running them on ice? That sounds amazing.
Go Karting On Ice will return to the Firth Third Arena - Chicago Blackhawks Community Ice Rink this March, organizers announced this week.

 

The popular adventure activity debuted in Chicago last April, and offers expert advice for navigating the karts and the icy surface.
Details For Go Karting On Ice
3/31 - 4/2 (limited time & tickets will sell out fast)
Fifth Third Arena - Chicago Blackhawks Community Ice Rink (1801 W Jackson Blvd in Chicago)
Returns for 2nd year
Instructors available for training
Ice go-karting costume contest
Other activities available around the building
Alcohol available for purchase (21 & older)
Riders must be at least 14 years old & at least 52" tall (max weight 255 lbs)
$55 per person for 1 hour (5 rides per session for 12 minutes total)
8 go-karts per race
For more info or to purchase tickets, HERE
RELATED: Abandoned Go-Kart Track In Illinois
For more fun info like this, HERE.
ILLINOIS FLASHBACK: DONLEY's WILD WEST TOWN
Here is a look at Donley's Wild West Town, in Union, Illinois, before the closure of the park in 2022.