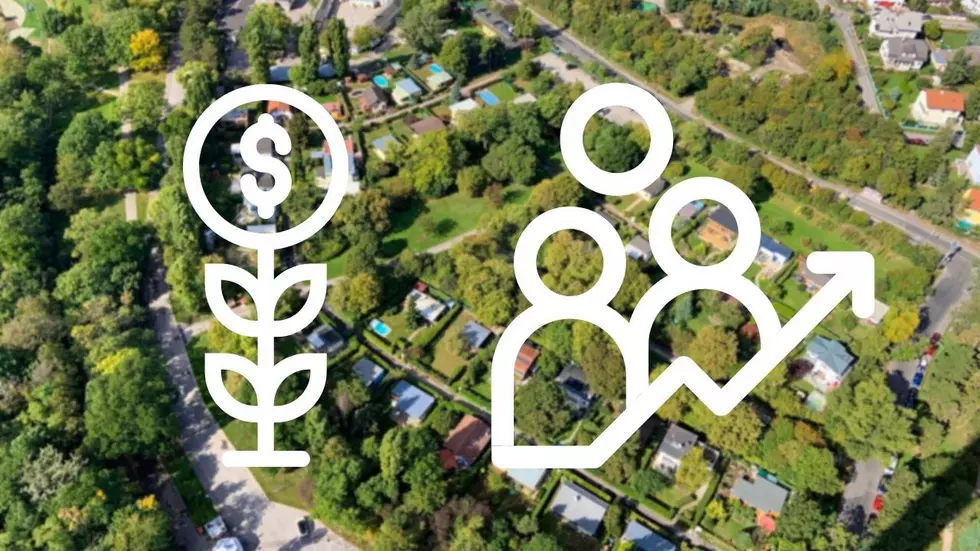 There's A Good Reason This City Is The Fastest Growing In Illinois
Canva
Ever wondered what the fastest growing city in Illinois was?  I think we can answer that!
I've lived in Rockford, Illinois my entire life.  I know, sounds kinda sad considering there's a big ol' world out there to see.  That just means more vacations for me to sightsee!  From living here for 25 years, I can definitely tell you Rockford is not the fastest growing city in Illinois.  That's not a bad thing, but it could definitely get to the top, eventually, if the city really focused on growing residency than anything!
Now you're wondering, "Well?  What's the fastest growing city in Illinois then?"
Based on this Realtor's opinion, it's Glencoe for many, many reasons.  After doing some research, I found it really is one of the fastest!
Did you know that Glencoe has the 8th HIGHEST income per household among municipalities in the U.S?  I didn't, seems like a pretty rich suburb to live in.  They are so close to downtown Chicago, have amazing schools, and you can even make a stop at the beach before heading to work!
What is Glencoe actually known for?  They have a bunch of parks and one of the most attractive business districts along North Shore!
One of my favorite things about this city is how they support the LGBTQIA+ community.  They had a Farmer's Market to kick off June and hung pride banners around the city to show they're an ally - it's not every day a city is willing to do this!
There are also an incredible amount of local shops and sidewalk events going on every weekend in Glencoe.
From their website and Instagram page, they seem to be very community-involved and that's a great sign of a strong town!
There's so much more to Glencoe that makes it the fastest growing city in Illinois, do you think you'd ever move here?  I have a feeling I'd be pretty happy starting a family in this popular town with the amazing schools and variety of family-friendly events they have.
Chicago Bear Khalil Mack Moving Puts $5M Glencoe Home on Market
The Chicago Bears aren't the only ones looking to movie into a new home. Their 6-time Pro Bowl linebacker, Khalil Mack, is also ditching his old place.
20 Most Expensive Homes For Sale in Illinois Right Now