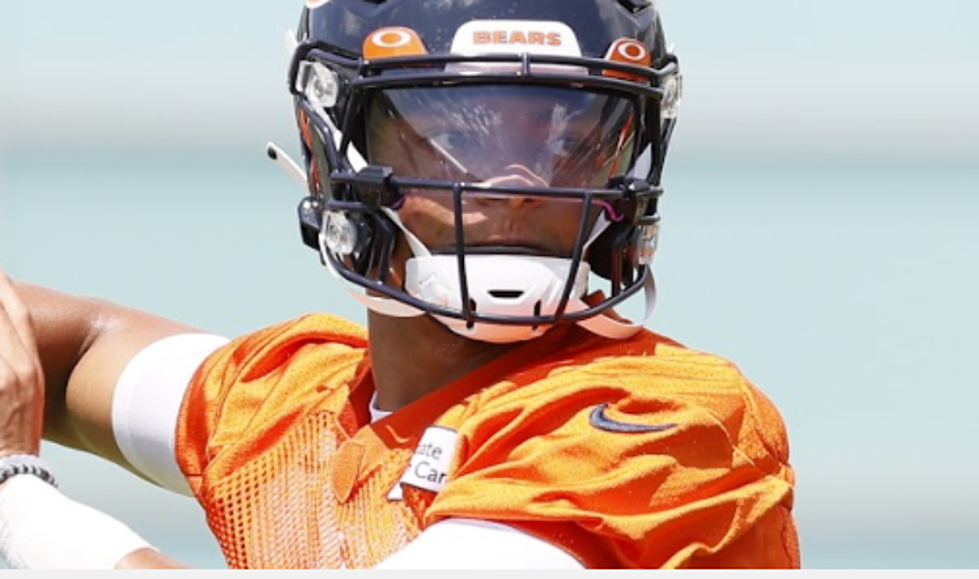 Chicago Bears QB Justin Fields is Amazing, Visits Gunshot Victim
Justin Fields Via YouTube
Justin Fields hasn't even taken a snap yet for the Chicago Bears, and he has already won over the fanbase by being a great human being. If you are going to LEAD a professional sports team, it takes more than just being great at your job. It's the extra, it's the little things, it's being humble and working hard off the field/court.
Scott Morrow was walking to a friend's house one night in Humboldt Park, Illinois when he was shot in the back. Morrow blacked out and was found by the cops laying in the grass with a bullet in his back. BLOCKCLUB
While trying to remain awake and alert in the ambulance, this was Scott's mindset:
"I just kept thinking about all of the family and friends I didn't want to leave behind, and all of the things I still have to do: 'I'm working on an album. I can't die before this album gets done.' And stupid stuff like, 'I can't die before I see Justin Fields on the field for the Bears' — just trying to focus on all of the stuff that I'm looking forward to, and thinking about my mom." - Scott Morrow
So dude gets shot, and it was "oh man, the Bears drafted an actual starting QB and I'll never get to see him play?" That is a diehard Chicago Bears fan, my friends.
As it turns out, Scott was contacted by the detective that was handling the shooting investigation, and said they had a gift for him. Someone special was going to "deliver" the gift....That's right, the Chicago Bears QB that hasn't played a down yet stopped by to see Scott. That is so awesome:
Justin brought his parents, and a signed jersey! Wait, he brought his mom and dad? Is Justin Fields to most down to earth dude, ever?
Justin signed the jersey and wrote, "Bear Down." There's a rookie that gets "IT," in so many ways.
Chicago Bear Khalil Mack Moving Puts $5M Glencoe Home on Market
The Chicago Bears aren't the only ones looking to movie into a new home. Their 6-time Pro Bowl linebacker, Khalil Mack, is also ditching his old place.
LOOK: The Mansion Michael Jordan's Alimony 'Built' Sells for Big Discount
The ex-wife of Chicago Bulls great Michael Jordan, Juanita Vanoy Jordan sold her Georgian-style mansion in Chicago's River North for a big loss.