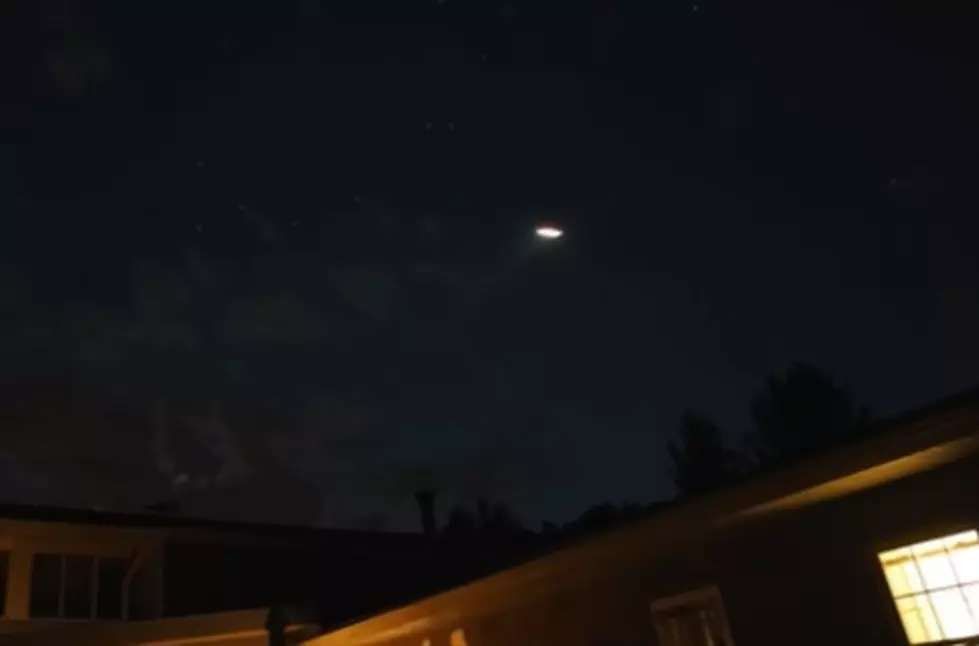 UFO's Are a REAL DEAL Now, Check Out This Unreal Wisconsin UFO Video
HowSteadHow - YouTube
With all of the hearings lately about UFO's and FACTS being shared about how they are real, and the government knows it...Check this out:
Monticello, Wisconsin is the location of this bizarre sighting video, when a UFO flies over a neighborhood...whoa.
This strange video is dated June 17th, 2021...I am stumped by the footage, it looks so freaking real! There is a pretty profession setup with these folks:
While trying to photo the milky-way I spotted a #UFO above my house. I was able to quickly take four photos of this UFO. What is this thing? - HomeSteadHow
The video starts with a guy explaining that a camera set up that he has outside, was flipped over in the driveway. So his stuff is upside down AND they caught a UFO in the sky...Are those two things linked?
Take a look at this zoomed in picture of the UFO. Look above at the distance shot, and now this:
That is some Battlestar Galactica stuff right there, wow! The HomeSteadNow folks are blown away by this sighting, and they are 100% in belief that it is real...check this out:
Please share this video.. I am trying to get this UFO out for more to see or for an expert to take notice. That will only happen if more people see this. I've sent to several experts with NO replies - HomeSteadNow
The comments on this post, are truly out of this world...and believe too!
SnakeBite Gaming -

 I think you may have accidentally caught one of the best ufo photographs ever captured. The level of detail is insane, your kid is right, they aren't trying to hide

 
Seth Johnson

 - I love how honest this video is. literally pure truth which can show with the kids by his side helping out. what a great family!
OK, so are you ready? Curious what YOU think!
The Ghost Hunting Game is High at These 12 Places in Wisconsin