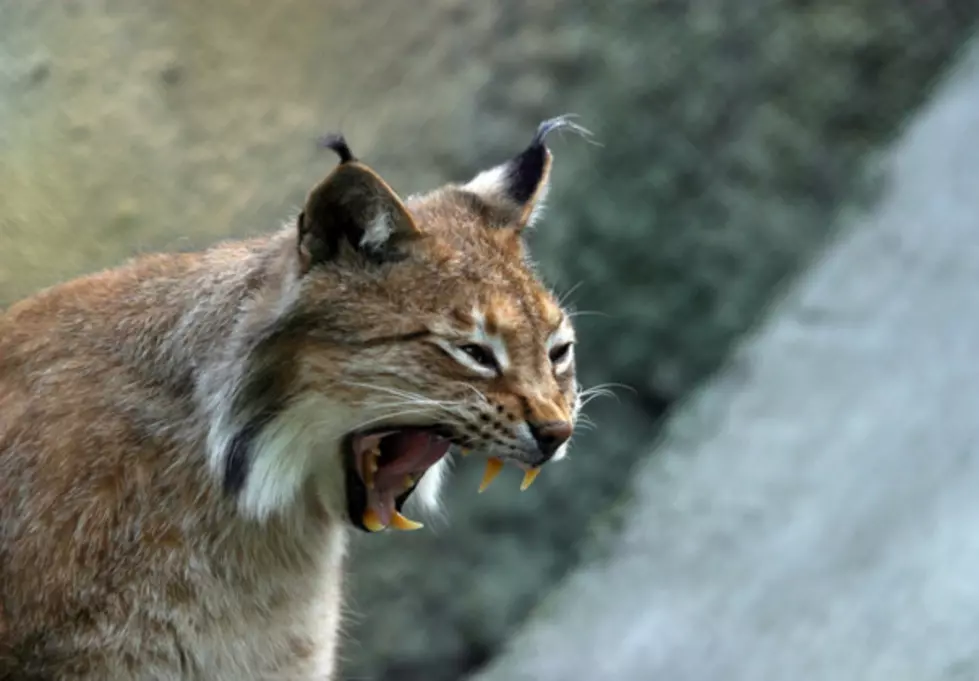 Bobcats Walking Around Northern Illinois?
Thinkstock
As I'm driving down Route 2 on the way to work I passed 30+ turkeys on the side of the road.
Now it there wasn't all this snow I would have done a U-Turn and snapped a picture. But I probably would have not survived that, so I passed.
We are lucky to see a good amount of wildlife around these parts. Turkey, deer, eagle, bobcat...O.K. true story from the mouth of a police officer friend of mine, she saw with her own eyes a few years ago, a Bobcat in Loves Park.
I've seen a Red Fox or two in my neighborhood, that's pretty cool.
What wildlife have you seen? Anything odd? According to Illinois Reboot here are 15 animals native to Illinois.
White-tailed deer
Eastern wild turkey
Coyote
Lake sturgeon
Woodchuck
Bobcat (See told you)
Mallard duck
Eastern cottontail rabbit
Red fox
Tiger salamander
Giant Canada goose
Alligator snapping turtle
Great Lakes whitefish