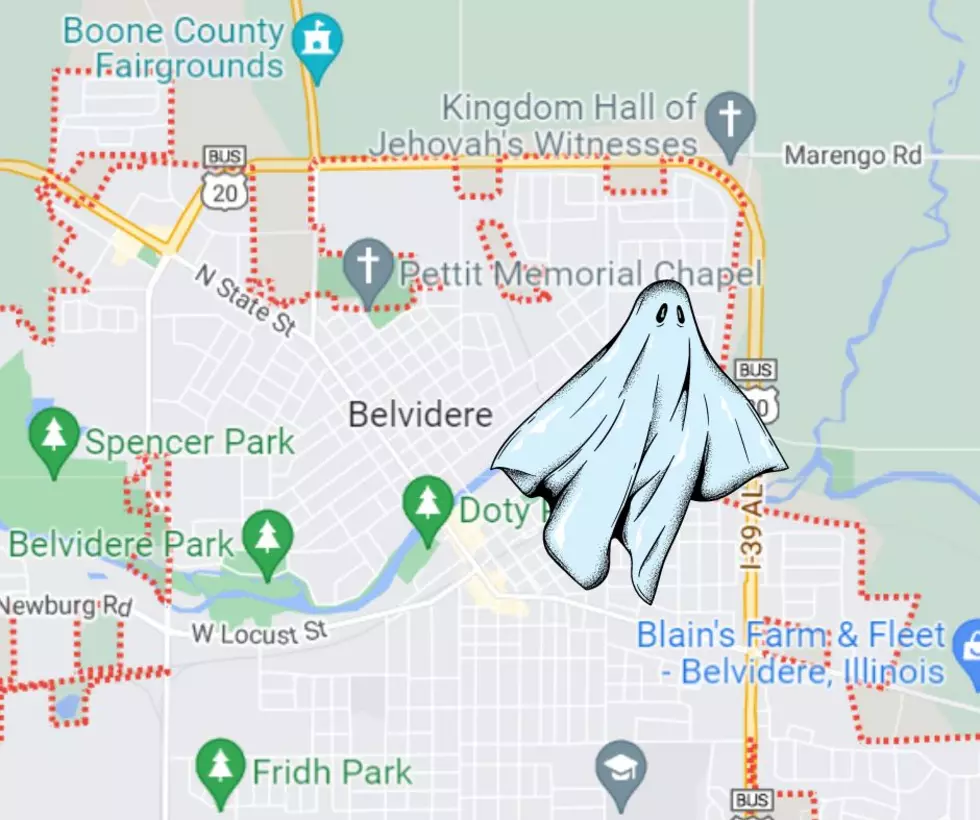 Belvidere Has The #5 Most Haunted Home in Illinois!
Google Maps
Oh Belvidere, what a great place! Nice people, great food and drink, and the number three most haunted house in Illinois! MysteriousHeartland
We have a LOT of 96.7 The Eagle listeners in Belvidere, I wonder if they know how freakin' haunted that place it. Well, one place specifically:
The Nellie Dunton Home
So what's the deal with this place? Neighbors, and residents of this location have all seen and felt the presence of something ghostly, something supernatural. That something is a someone named Nellie Dunton.
Coming in at number five, on the Top 10 Most Haunted Houses in Illinois, The Nellie Dunton Home.
Here is the story according to MysteriousHeartland:
A broken-hearted woman (Nellie Dunton) is said to haunt this home overlooking the Kishwaukee River. Nellie grew up in Belvidere prior to the Civil War and fell in love with an older man, who promised to marry her after the war...That is trouble right there.
When he failed to return from war...That is when Nellie refused to fall in love again. She spent the rest of her life in this house in Belvidere overlooking the Kish River.
As time went on and she remained alone, she wandered into the river, drowned, and died.
Some people say she was wearing her old wedding dress when she went into the Kishwaukee River and died.  Her ghost has been seen by residents of this home, as well as by its neighbors....Yikes man, yikes!
Are you from Belvidere? Have you seen this location? Have you heard this story?
LOOK: Abandoned Home In Illinois Dubbed Death House For Good Reason
The history of this abandoned home is filled with death.