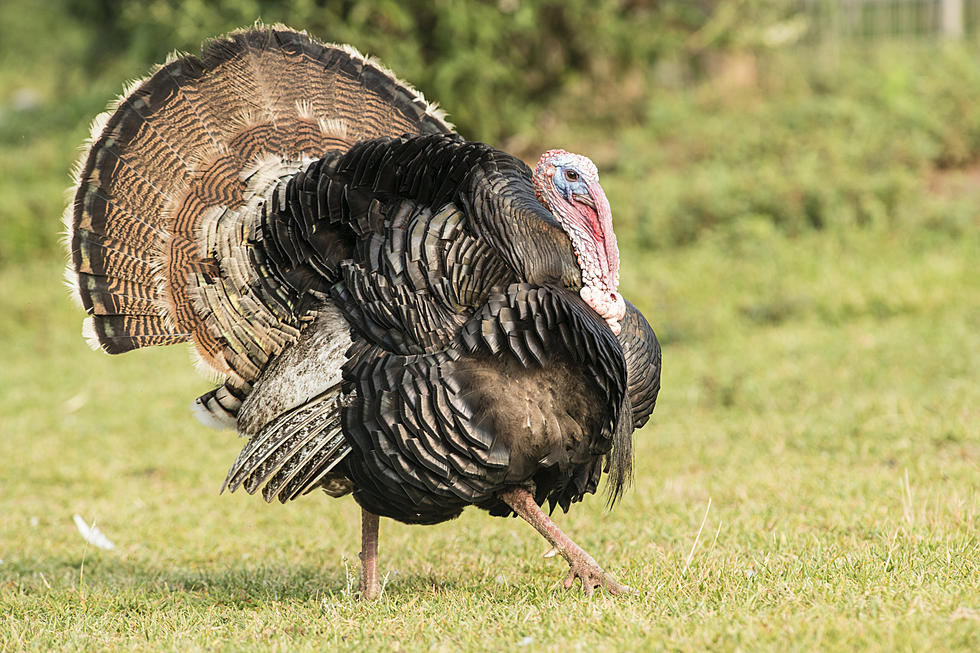 Believe Or Not, Battle For Turkey Rights Is A Wisconsin Thing
clsgraphics
Battle for turkey rights is a Wisconsin thing, believe it or not.
Never Experience Turkeys Like This Before
For most of my life, the only experience I had with live turkeys was at a zoo, wildlife park, or farm. I never really considered them an animal that I would see wandering in my town or neighborhood. I would not put them in the same category as squirrels, raccoons, or rabbits but I was wrong.
A few years ago, I was driving to work and I noticed something strange and unusual. I did not get a good look, so I drove around the block. At a second glance, I could not believe my eyes. It was a wild turkey cruising down the sidewalk. I considered it one of those "once in a lifetime" type experiences.
A couple of days later, I witness a whole group of turkeys hanging out in somebody's front yard. Thinking I was going crazy, I started asking around, and apparently, it was pretty common to see turkeys in Rockford. Then, I would run into them all over town. I was even caught in a traffic jam caused by the animals.
Rockford Is Not The Only Town With Turkey Problems
I thought maybe this is just a Rockford thing, but I recently read about an issue with a turkey in Kenosha, Wisconsin. A turkey named Carl by the neighborhood residents has become a controversial figure in that area. Apparently, the bird enjoys getting in the way. He has no fear and will sleep in the street, block traffic, and approach cars.
There have been several complaints about Carl from the residents of the neighborhood. The city then considered it an issue, so they called in a wildlife organization to capture the turkey and bring it to a new and safe home.
"Carl the Kenosha Turkey, Forest Park neighborhood's most famous fowl, has become a centerpiece once again."

 

"What they had decided in response to this complaint was they were going to try to remove the turkey and secure it in a wildlife sanctuary where it would be safe."

 

"Then, came the negative comments on social media and phone calls telling the group to leave Carl alone."

 
What's Next For Carl The Turkey
At this point, Carl has not but captured and after all the controversy, the city has called off the removal. Officials did say if the turkey becomes a series problem, they will call the search back on. Hopefully, the animal and the neighborhood can learn how to live in harmony together like we do here in Rockford. I guess turkeys have rights too.
WATCH OUT: These are the deadliest animals in the world
LOOK: Here are the pets banned in each state
Because the regulation of exotic animals is left to states, some organizations, including The Humane Society of the United States, advocate for federal, standardized legislation that would ban owning large cats, bears, primates, and large poisonous snakes as pets.
Read on to see which pets are banned in your home state, as well as across the nation.