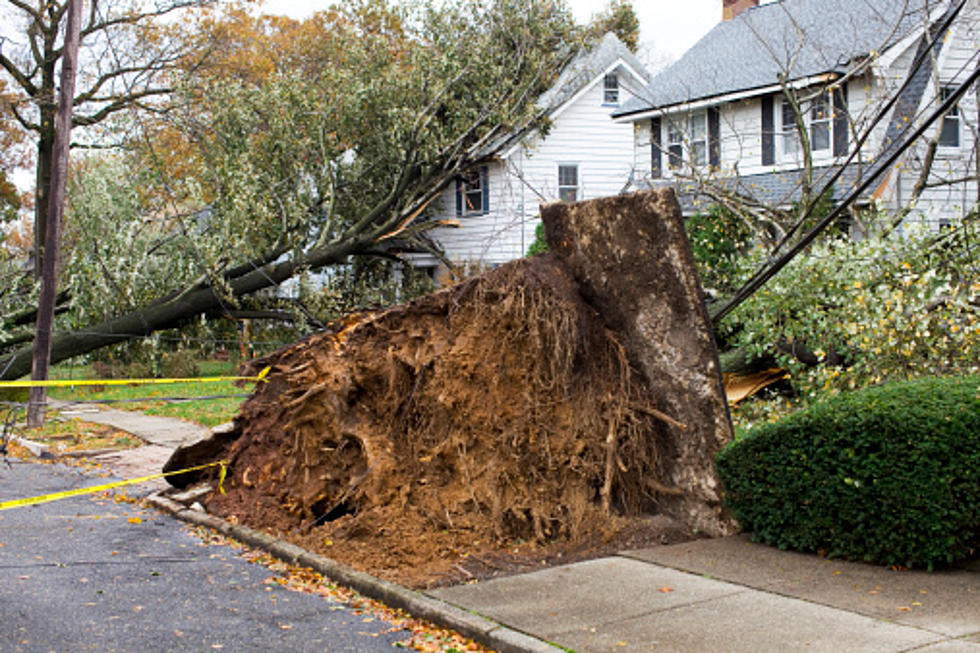 BBB Says Last Monday's Weather Has Brought Out The Scammers
Getty Images
If your house took some storm damage like so many other places in the Rockford area, make sure you keep your guard up against more potential damage from roving scam artists.
When you hear the term "storm chasers," you probably think of those folks who speed toward severe weather for an up-close-and-personal encounter with nature's fury. They get some great photos and videos, but for the most part, they're only putting themselves in danger.
In discussing the ugly world of the professional scam artist, "storm chasers" are con men who try to quickly capitalize on people in a town or area that's just been hit with damaging weather.
"Although not all storm chasers are scammers, they often lack the proper licensing, offer quick fixes, or make big promises they can't deliver. Consumers should always resist high pressure tactics and make sure to research contractors before hiring."
The BBB also points to some good advice for those who've had storm damage and need to hire someone to get things fixed. They say to get three estimates, get everything in writing, and pay with a credit card.
Should a contractor show up at your door unannounced, ask for identification. Check their vehicle for a business name, phone number, and license plates for Illinois.
And, whatever you do, don't hand over cash. Scam artists will often ask for money in advance of doing the job. Some will ask for half the money up front, with the rest coming due when the job is finished. The problem begins when you hand over the cash and the contractor never returns to do the work.
You should also be aware of the fact that scammers know that you may be on the lookout for scammers. That's why the BBB warns of storm chasers who offer to pay local construction companies substantial amounts of money to use the business's established name, reputation, and phone. They masquerade as a local business, collect the insurance money and then move on, leaving the real business to deal with unsatisfied customers due to bad workmanship, unfinished work, or unfulfilled warranties.
We haven't had anyone show up at our house to try to take advantage of us, even though this is what my driveway looked like last Monday. The car is (or was, at this point) my daughter's primary means of transportation:
Over the last couple of weeks, my son has been attacked by a venomous caterpillar and my daughter's car has been crushed by a tree. I've told them this is how Santa gets back at the kids who are now adults on his naughty list. A lump of coal is so 20th century.
KEEP READING: What to do after a tornado strikes