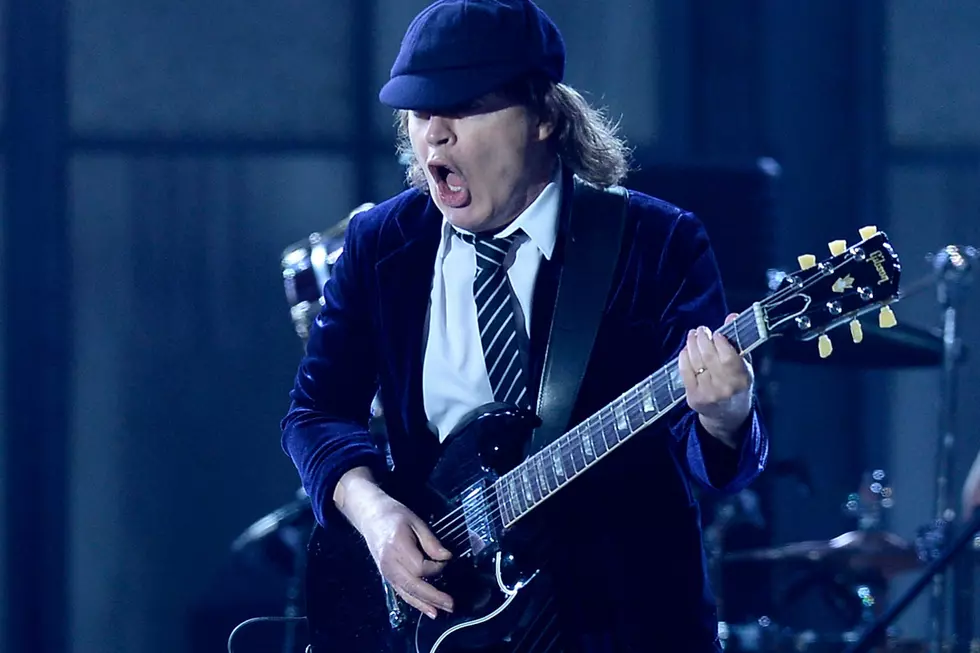 AC/DC, Chris Slade Open Grammy Night With 'Rock or Bust,' 'Highway to Hell'
Kevin Winter, Getty Images
AC/DC made a triumphal return to to national television, their first in 14 years, with a boisterous two-song opening performance on tonight's Grammy Awards broadcast.
Angus Young and company began with Rock or Bust, the title track from AC/DC's new album, and then roared into 'Highway to Hell' – the latter of which found the Staples Center audience wearing Angus' familiar red devil horns from the original album cover.
Tonight's performance also marked Chris Slade's first performance with AC/DC since 1994, as he took over for the troubled Phil Rudd – who is awaiting a court appearance on a number of charges in New Zealand. Rudd, who was originally with AC/DC from 1975-83, then succeeded Slade – who was originally on board from 1989-94.
Watch AC/DC Perform at the Grammys
AC/DC now turns their focus to a sprawling tour in support of Rock or Bust, with dates confirmed for Coachella in April and then across the world later into 2015. It's unclear as of now whether Slade will continue with AC/DC for those shows.
 
 
See Angus Young Among Rock's Funniest Guitar Faces
You Think You Know AC/DC?