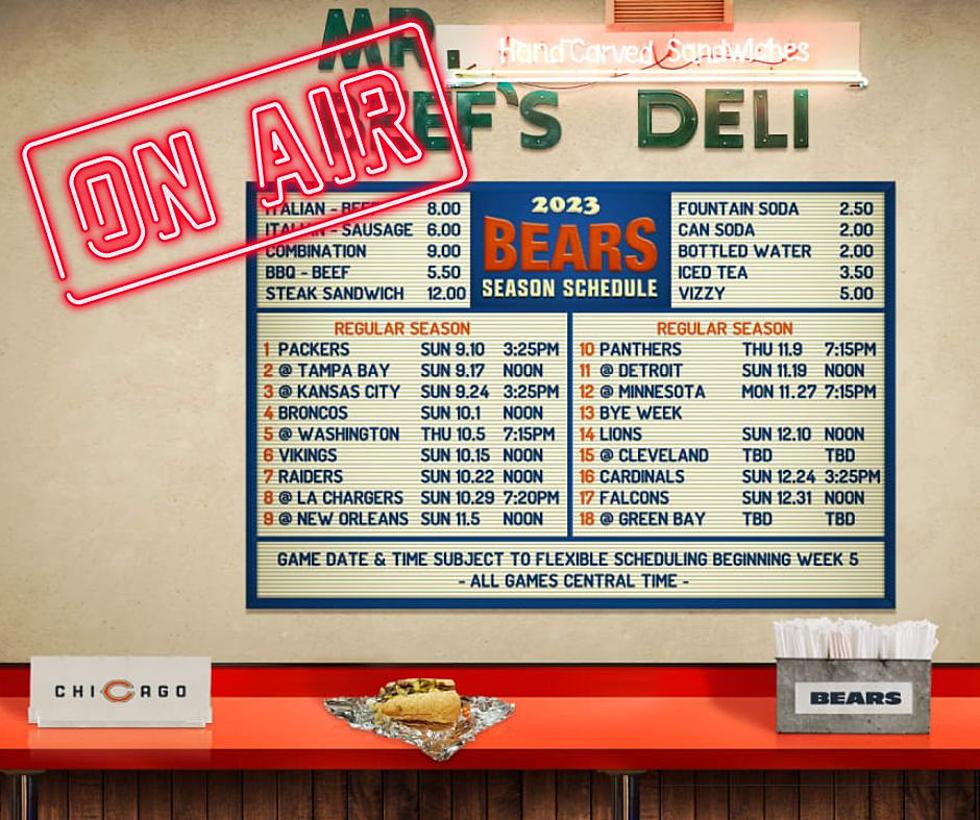 Chicago Bears Football Available on Rockford Radio Station
TSM Rockford
It's OFFICIAL, 96.7 The Eagle is Rockford's Radio Home For Chicago Bears Football!
We are all very excited to announce that the Chicago Bears will be joining the 96.7 The Eagle team. All the games, on your favorite radio station!
You will be able to catch all the Chicago Bears games on 96.7 The Eagle, starting this season. Jeff Joniak and former Chicago Bears great, Tom Thayer, will bring you all of the action on 96.7 The Eagle.
Will Justin Fields take the Chicago Bears into the playoffs in 2023-2024? We will all listen and find out together RIGHT HERE on 96.7 The Eagle.
The Chicago Bears made some great moves in the offseason to prepare for 2023 and beyond. 96.7 The Eagle is proud to bring you all of the games on the radio station, live!
Let's Bear Down Rockford, this should be quite the exciting season.
Week one of the regular season kicks off with the Green Bay Packers...This should be an incredible year of Chicago Bears football. Here is the entire schedule:
The play-by-play voice of the Chicago Bears, Jeff Joniak, joined Double T to make the big announcement. Jeff Joniak, "you are ridiculous." Here's the interview if you missed it:
15 Bad Ass Pro Wrestlers From Illinois
The 17 Quarterbacks That Have Played For the Bears During Aaron Rodgers' Career In Green Bay
It's fair to say that there has been a difference in quality at the most important position in sports for these two historic franchises.