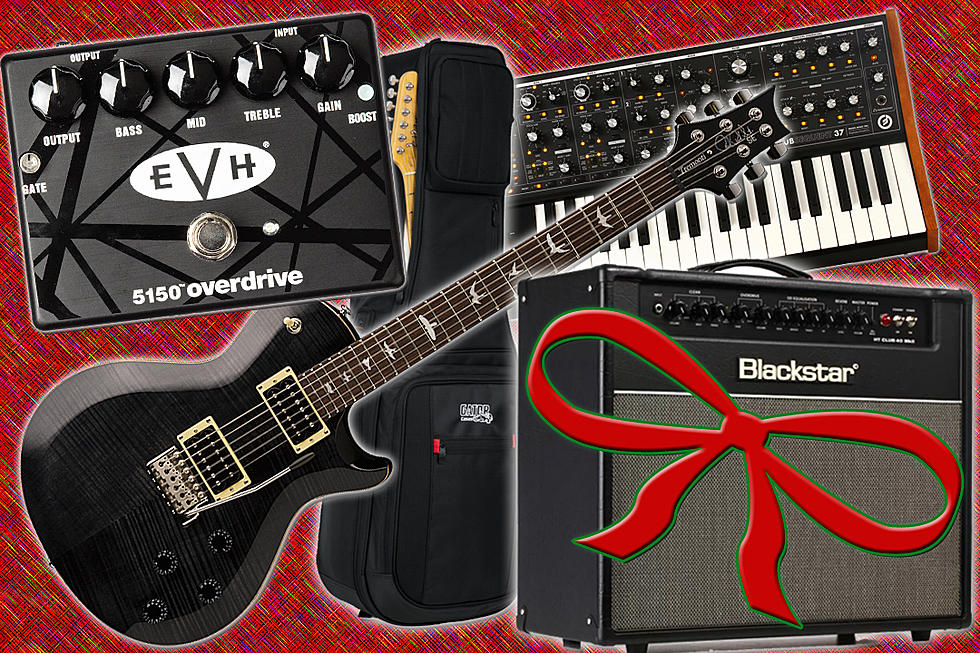 2018 Holiday Gear Guide for the Musician in Your Life
jimdunlop.com / prsguitars.com / sweetwater.com
Black Friday is just two days away, upholding the American tradition of starting brutal walls of death at Walmart before fighting off rabid moms for discounted flatware at 4AM. Or… you could shop the smart way — with Loudwire's 2018 Holiday Gear Guide, powered by Sweetwater.
In this guide, you should be able to find the perfect gift for any rock or metal musician. Beyond the industry's most popular signature guitars and basses, we've got drum kits, amps, pedals, strings, sticks and plenty more, all with some insight provided by Loudwire's Gear Factor host Squiggy.
Whether you're on a tight budget or looking to unload some fat stacks, Loudwire and Sweetwater have your back, so check out our gift guide in the gallery below and crush your holiday shopping for the headbangers on your list.